Prepare yourself for the mother of all picture posts.
To start things off, these are pics of the Nickelodeon Halloween party. Every year, friends and family of Nick employees come to the studio and trick-or-treat at the various shows (always held the Friday before Halloween, because the place it TRASHED at the end of the night).
As you can see, each show decorates however they see fit.
We'll start with my new crew on Fairly Oddparents: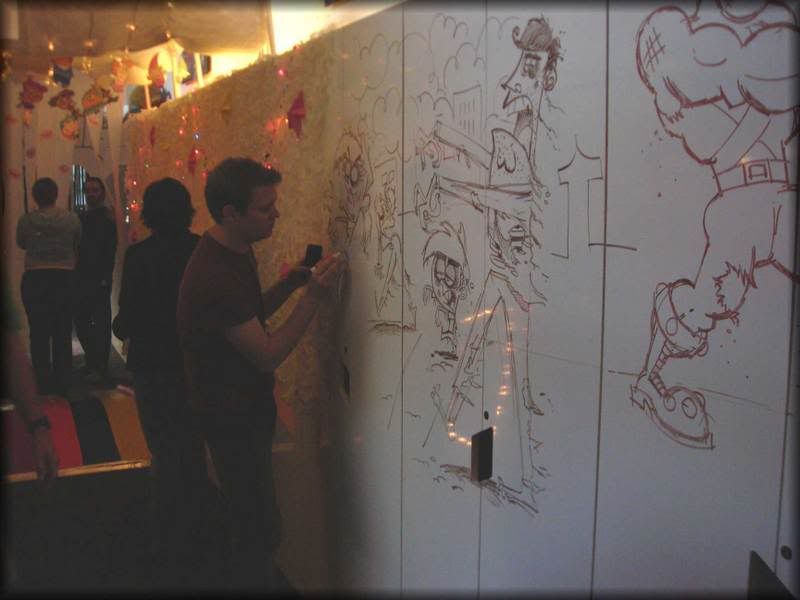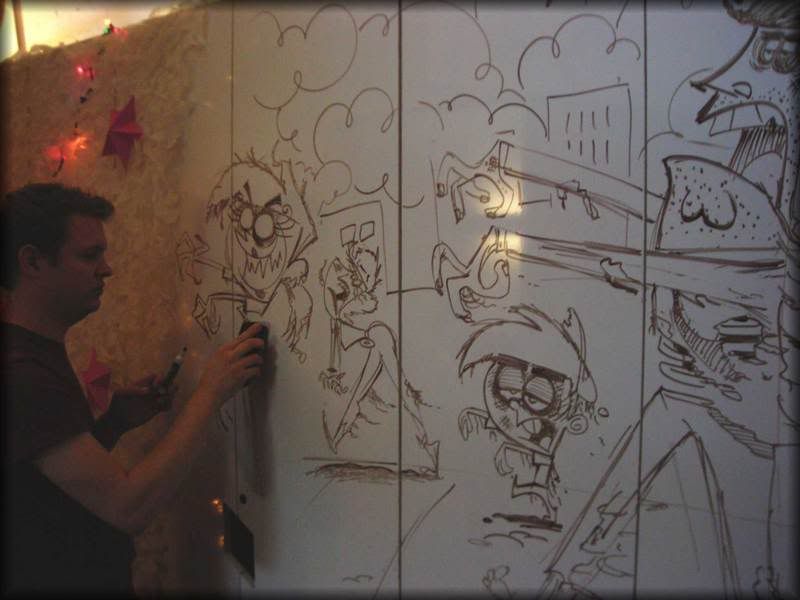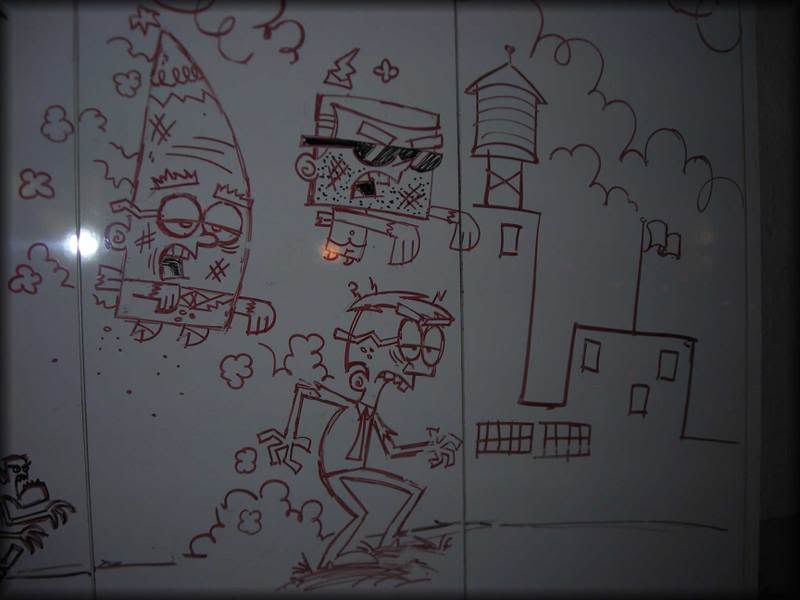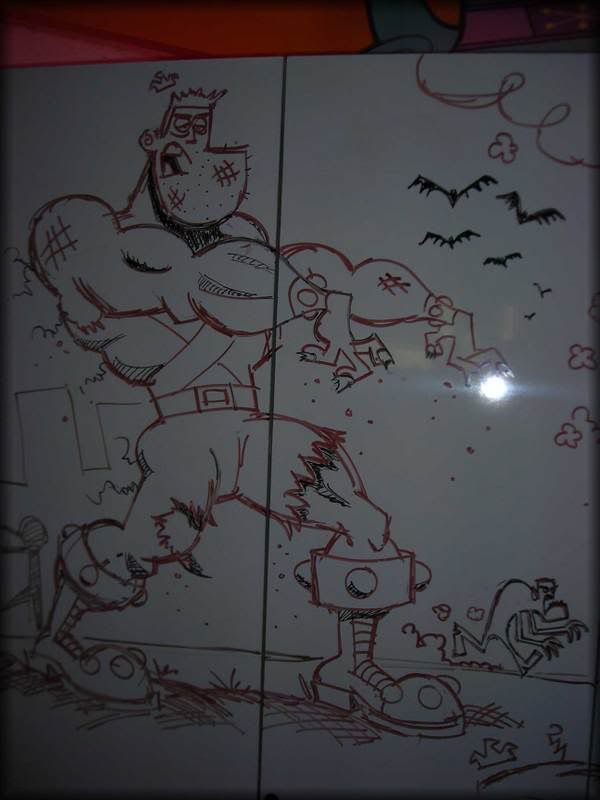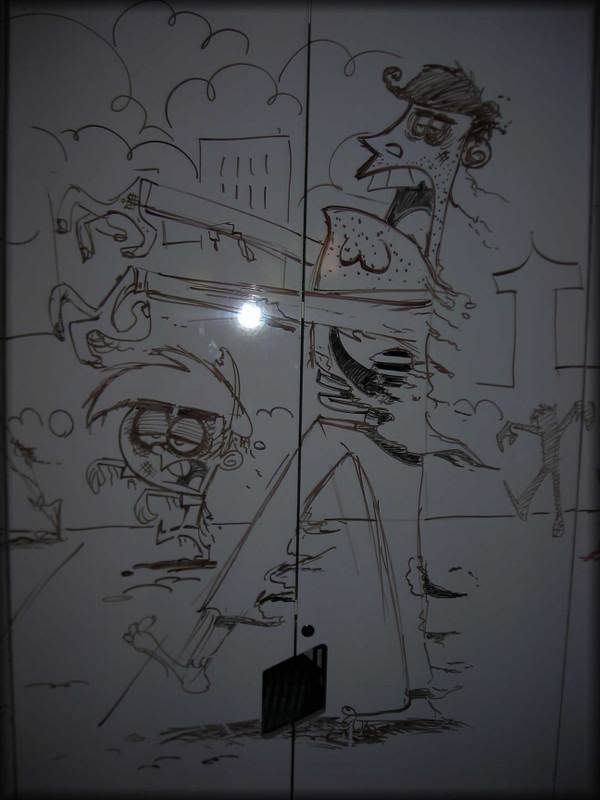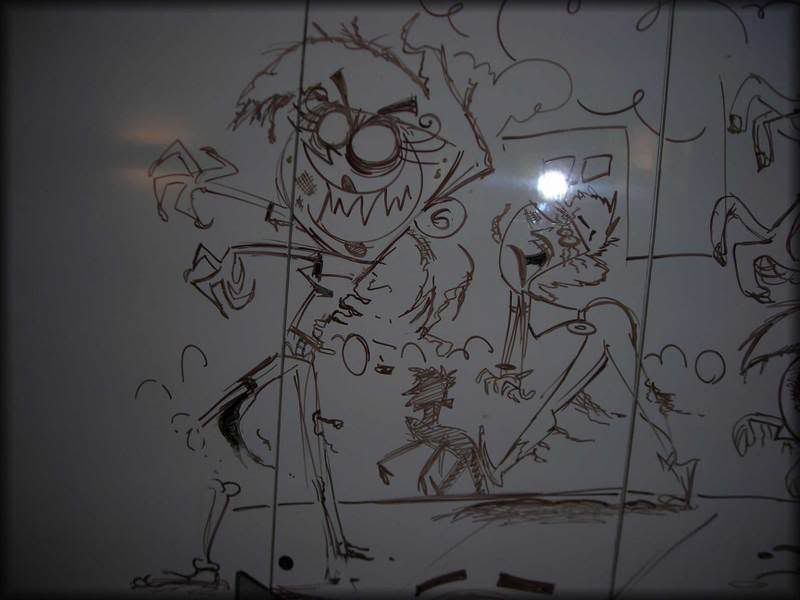 And on to Danny Phantom: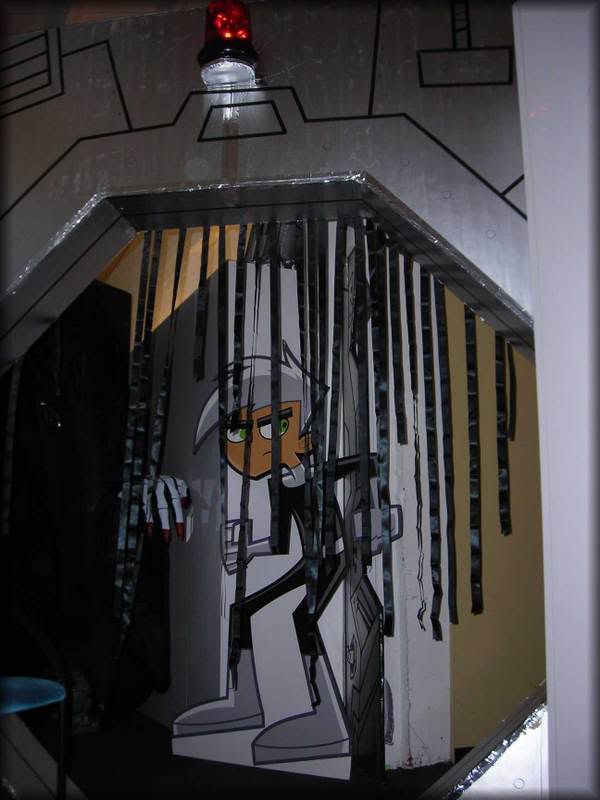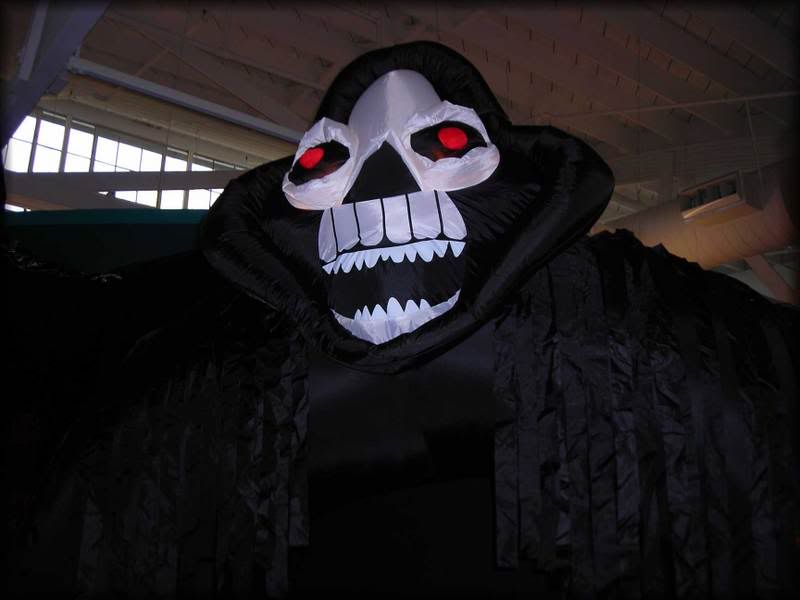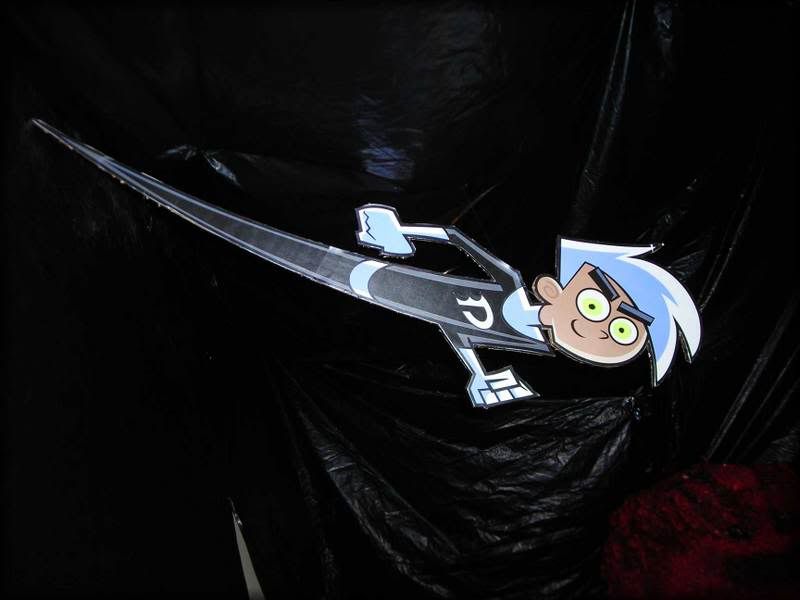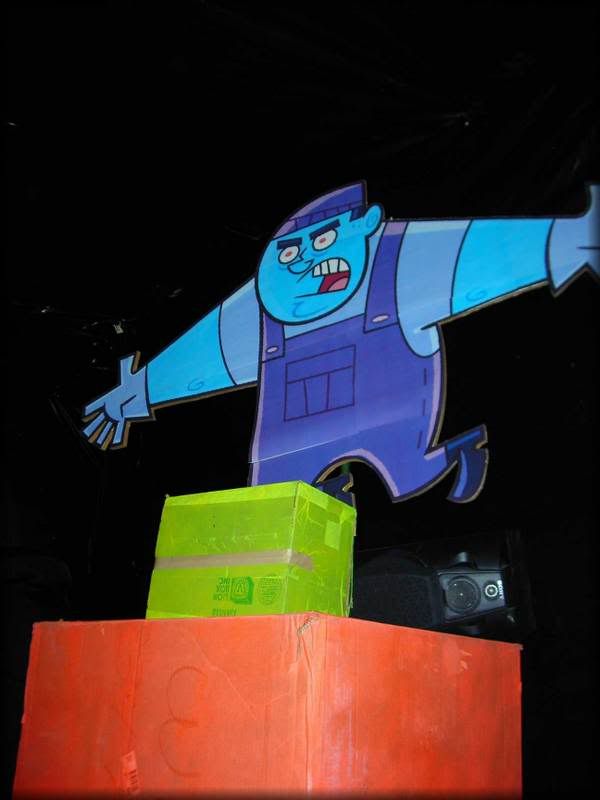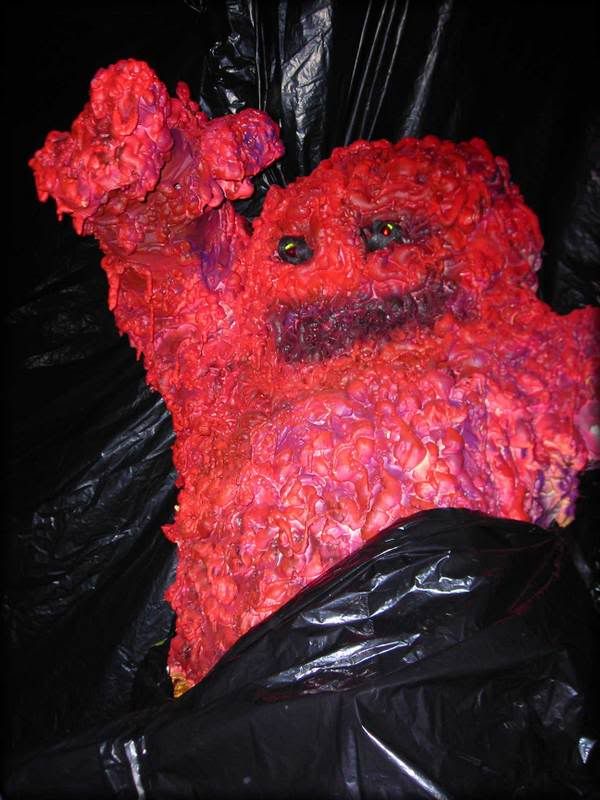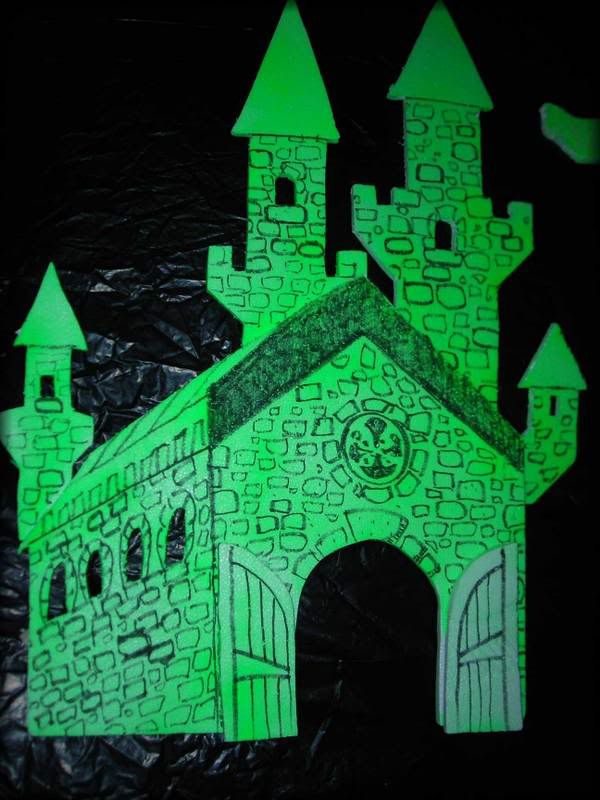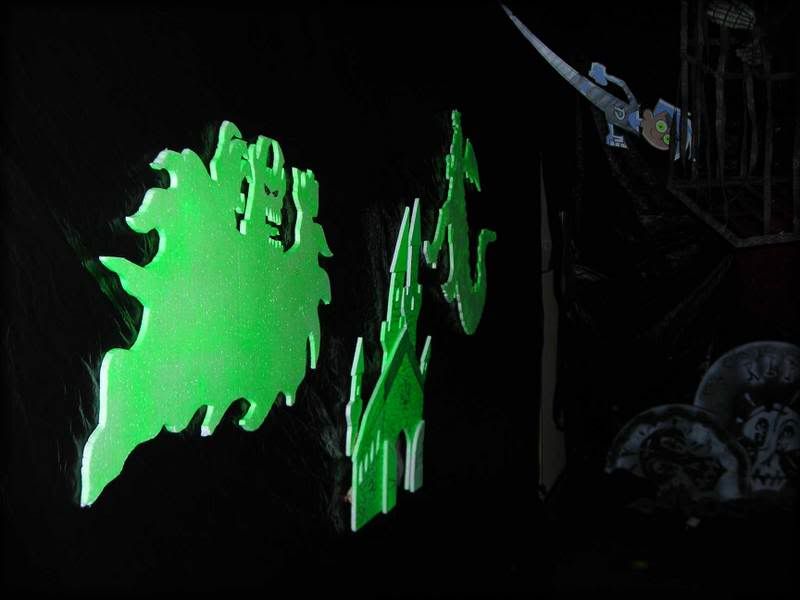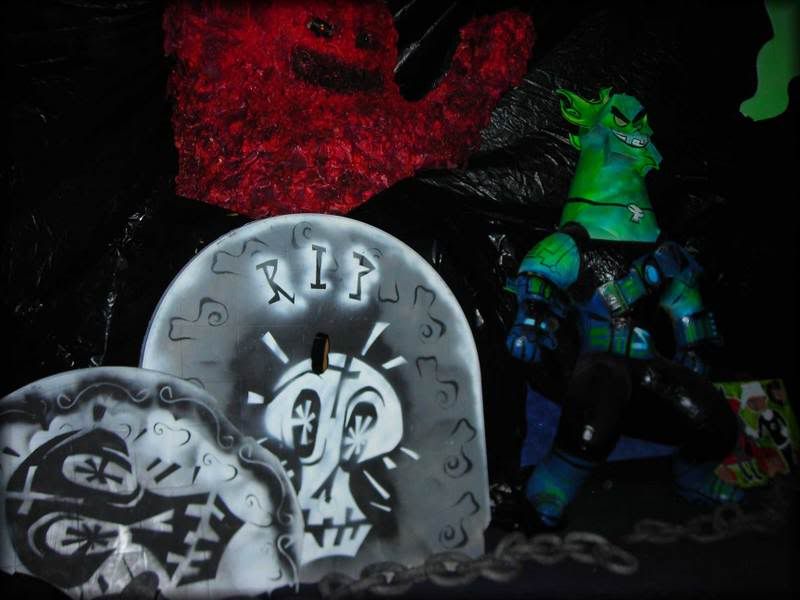 The Mighty B: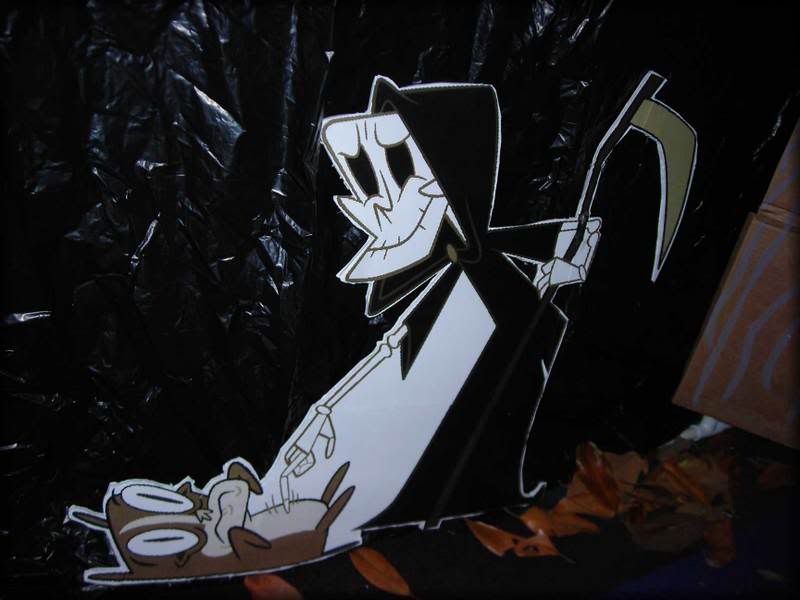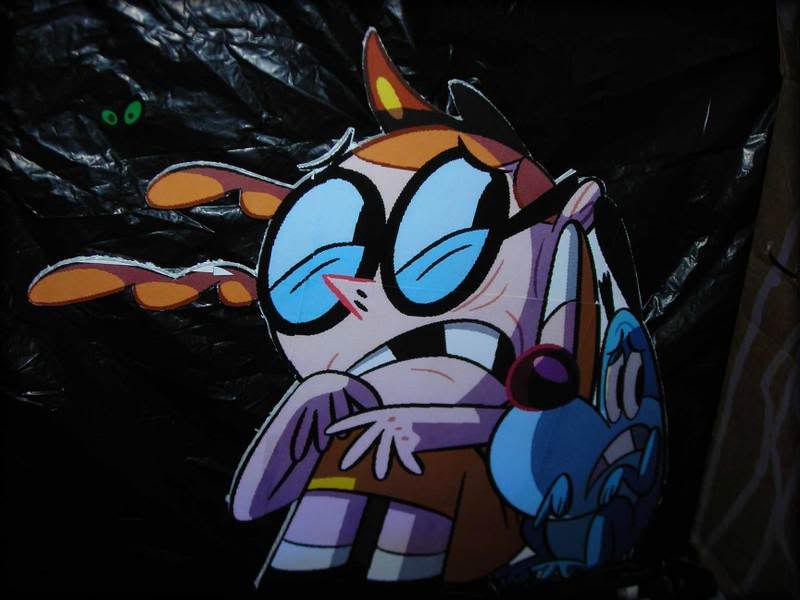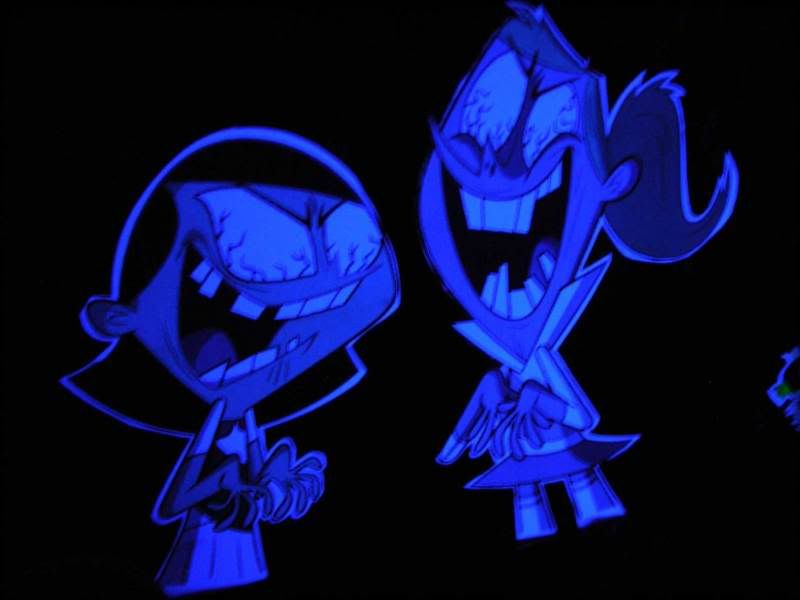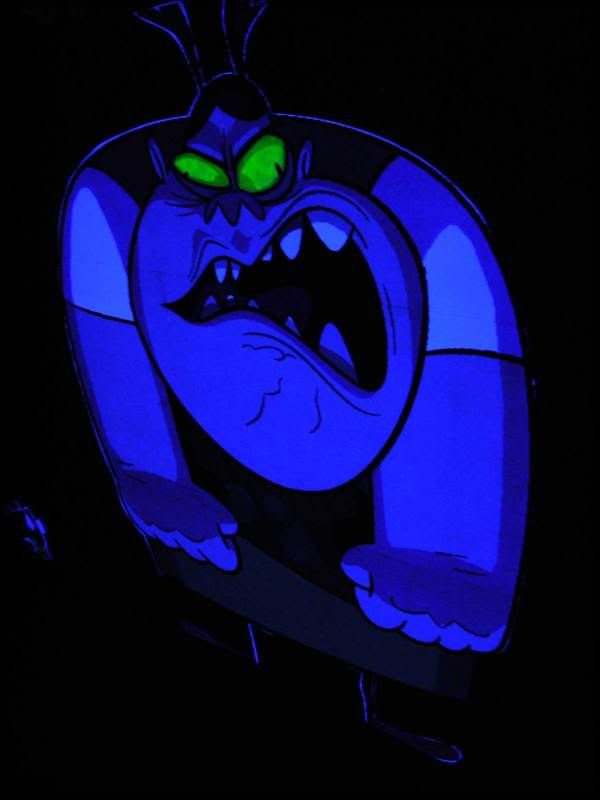 Ni Hao Kai Lan (chinese for "scary") :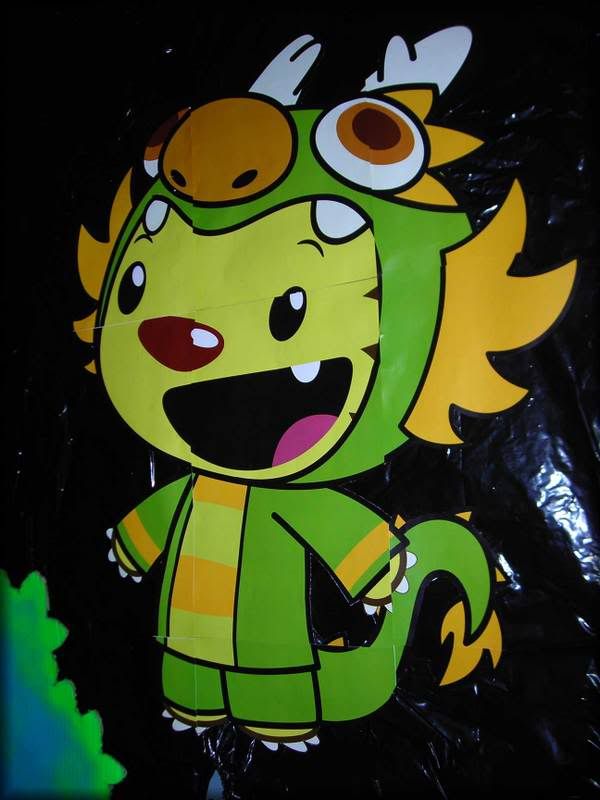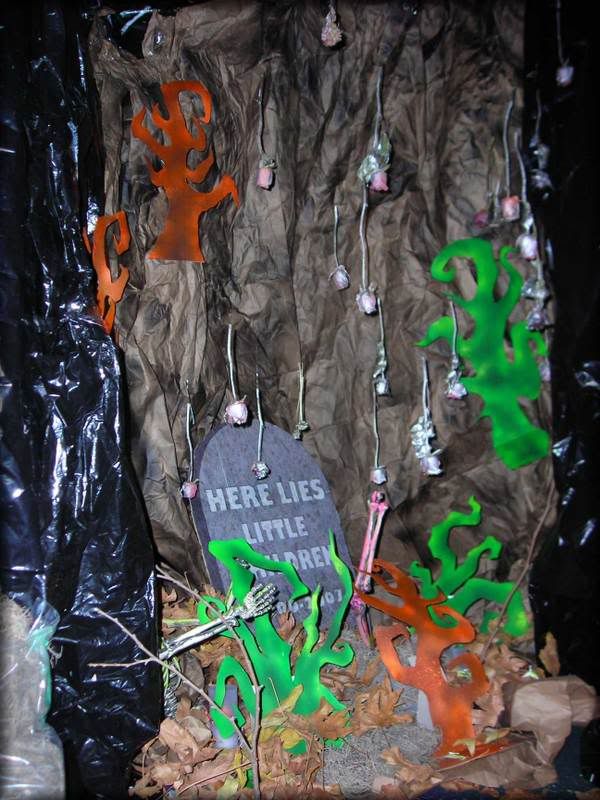 Uhh... the... human resources... show? I bet you didn't realize it, but Jolly Ranchers provide excellent traction on rounded surfaces.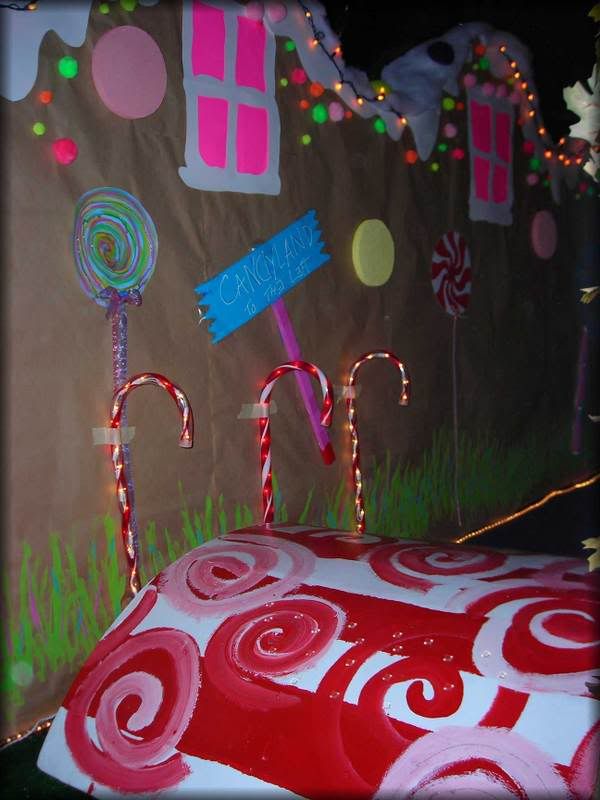 And as usual, Spongebob outdid themselves. This year, Plankton hits you with shrinking gas so you can help him steal the secret Krabby Patty formula.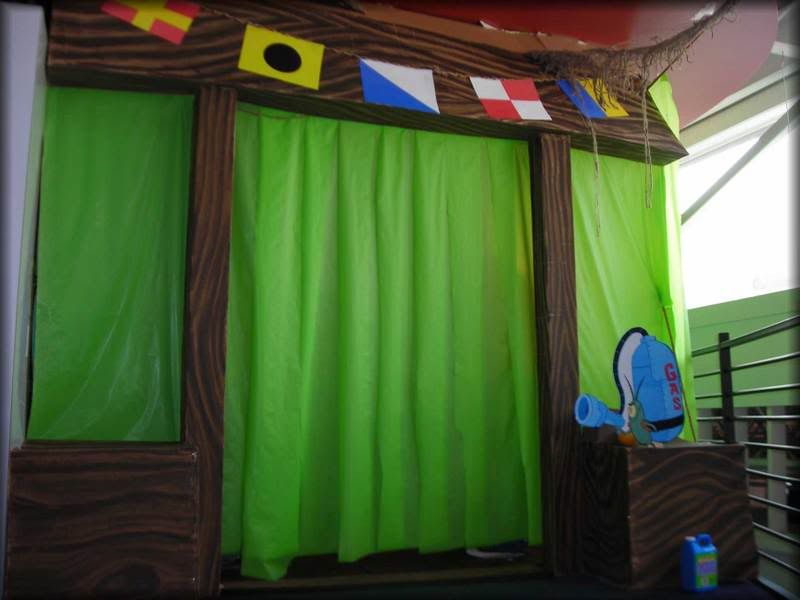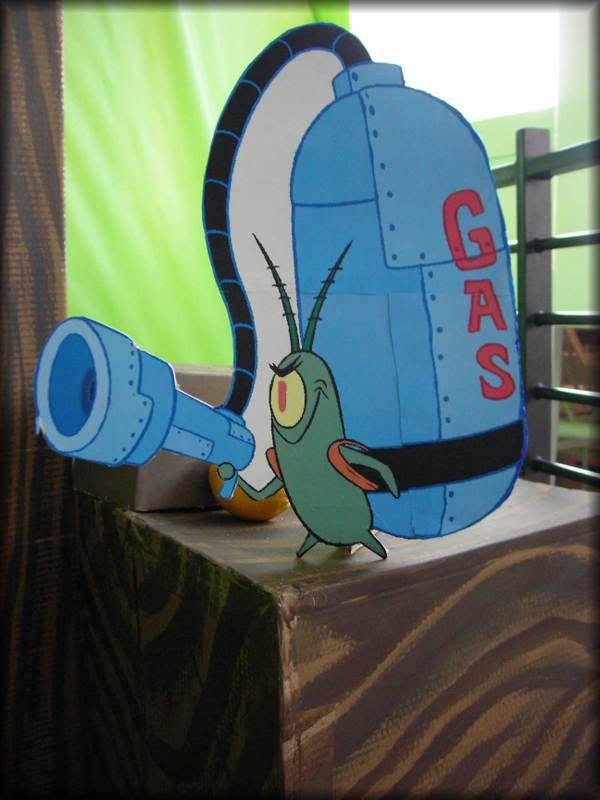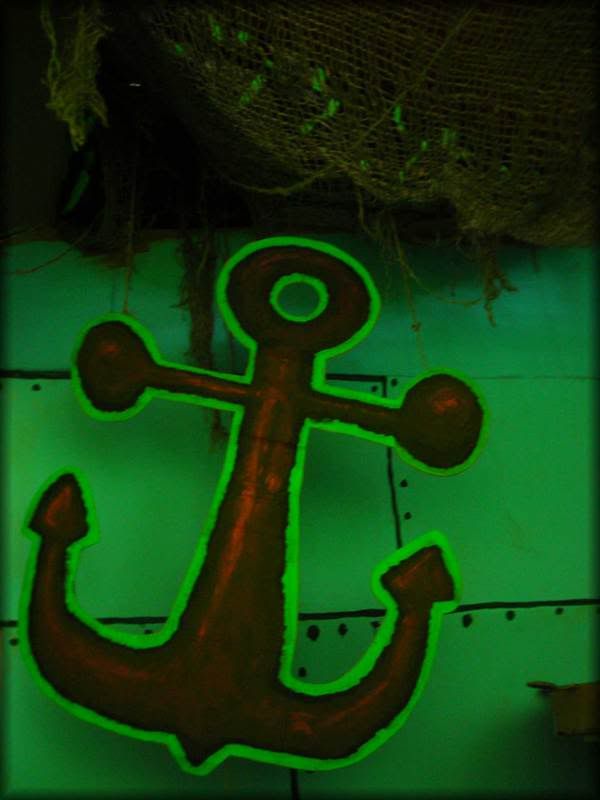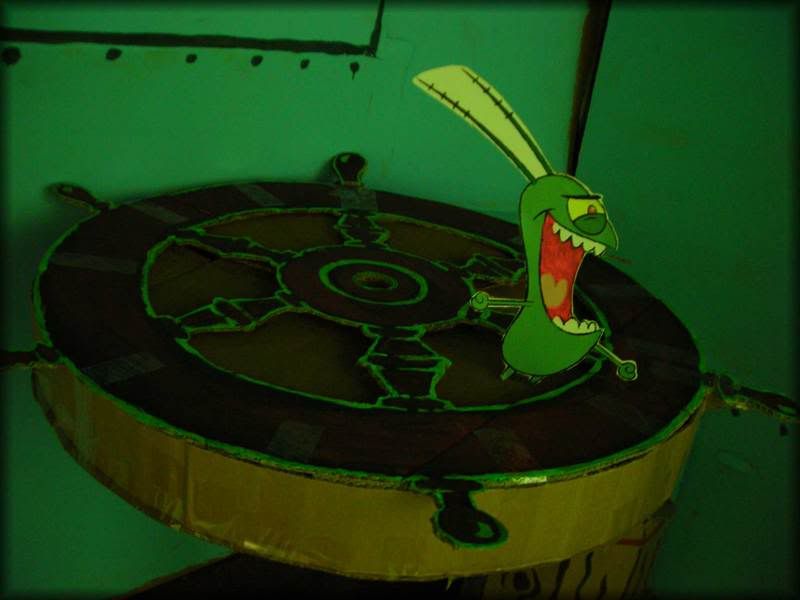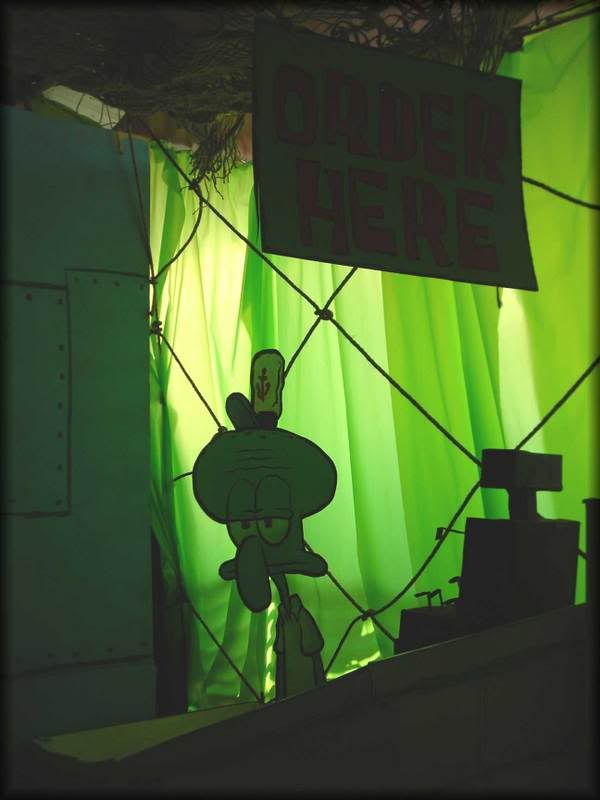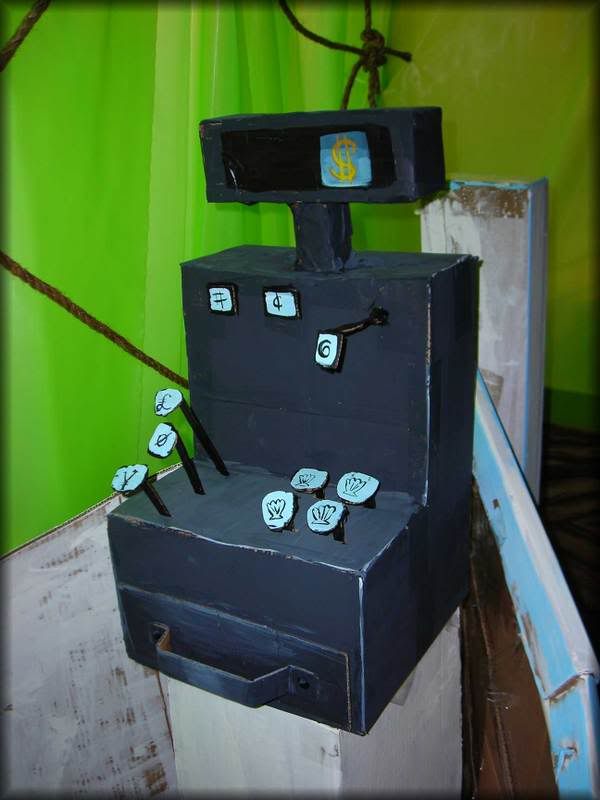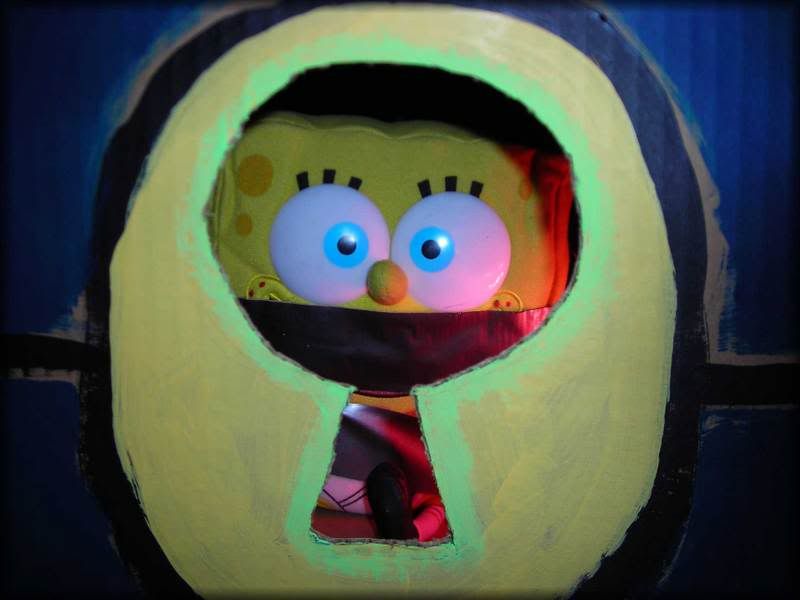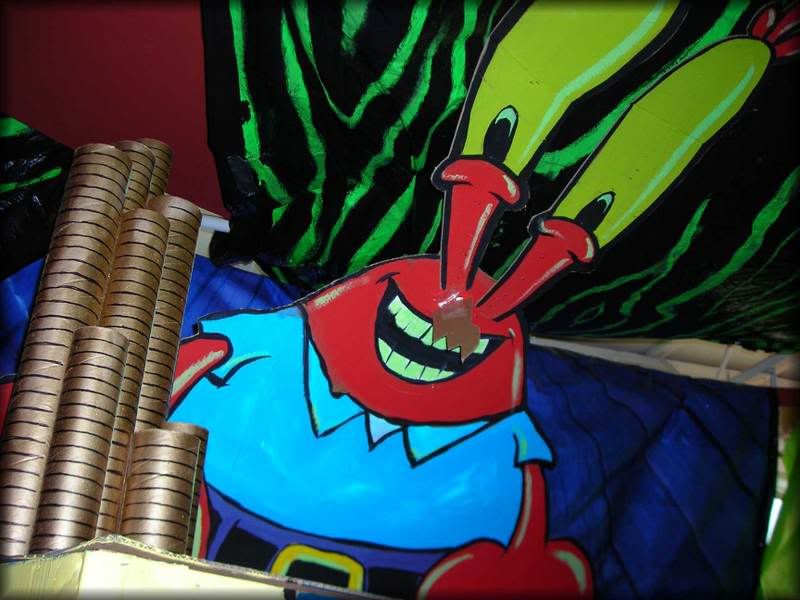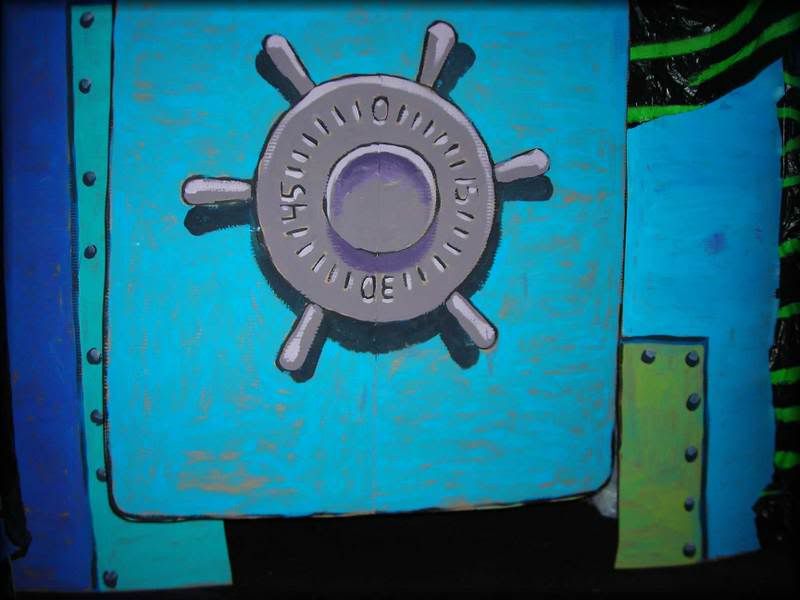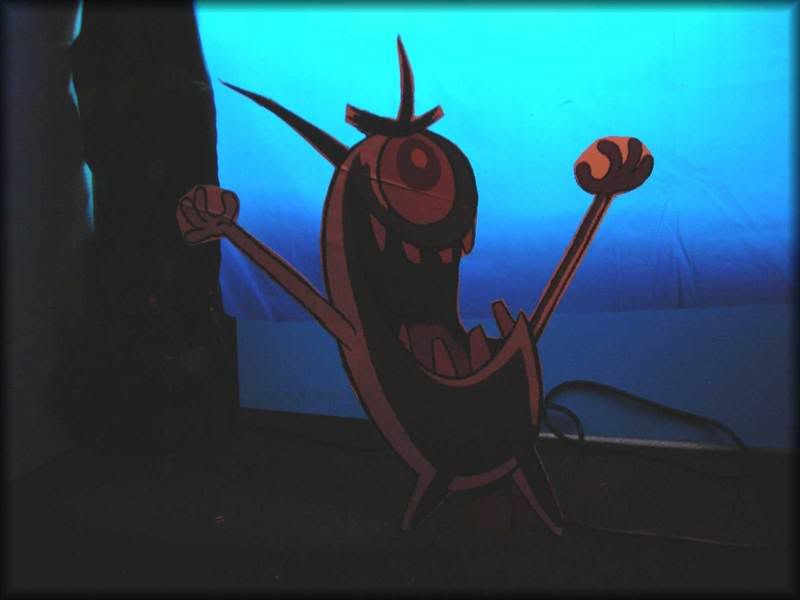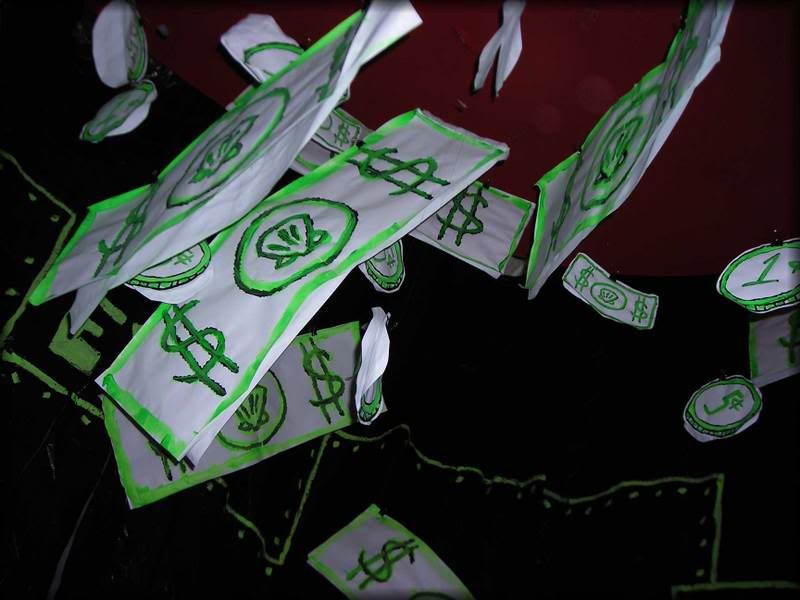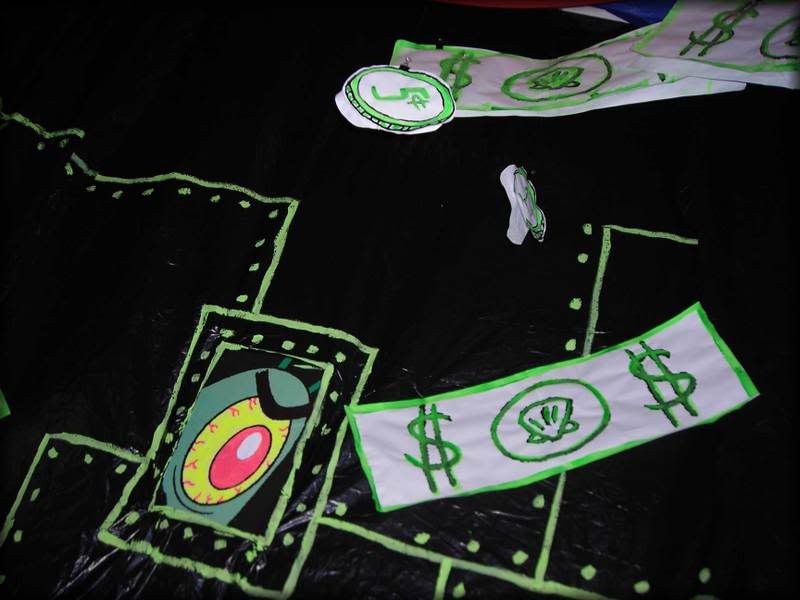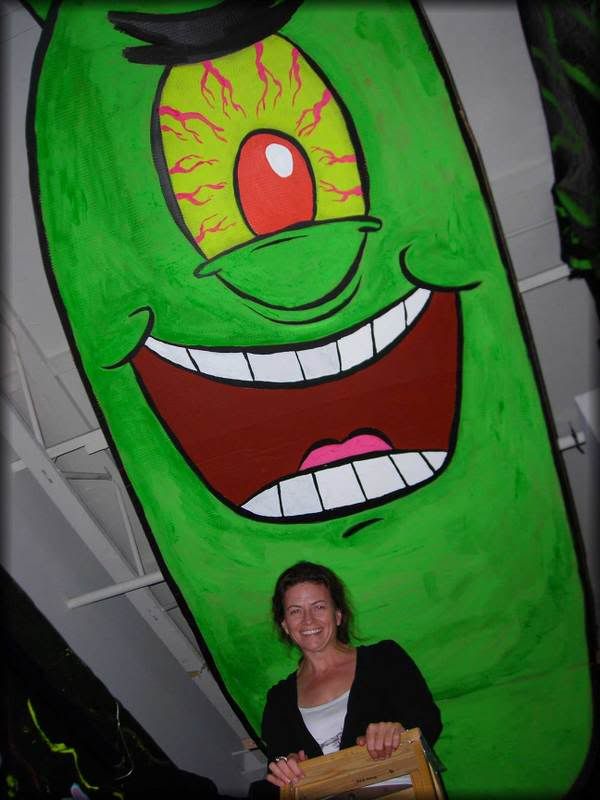 A couple from Avatar: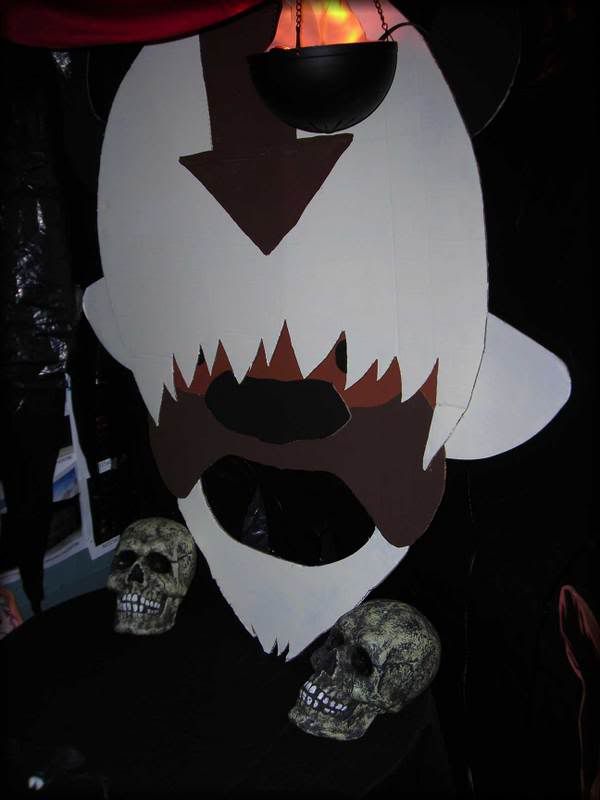 This one was a real crowd pleaser. The Penguins crew made a kiddie pool and filled it with packing peanuts. I'm glad I took pictures before all the kids showed up and laid waste to it.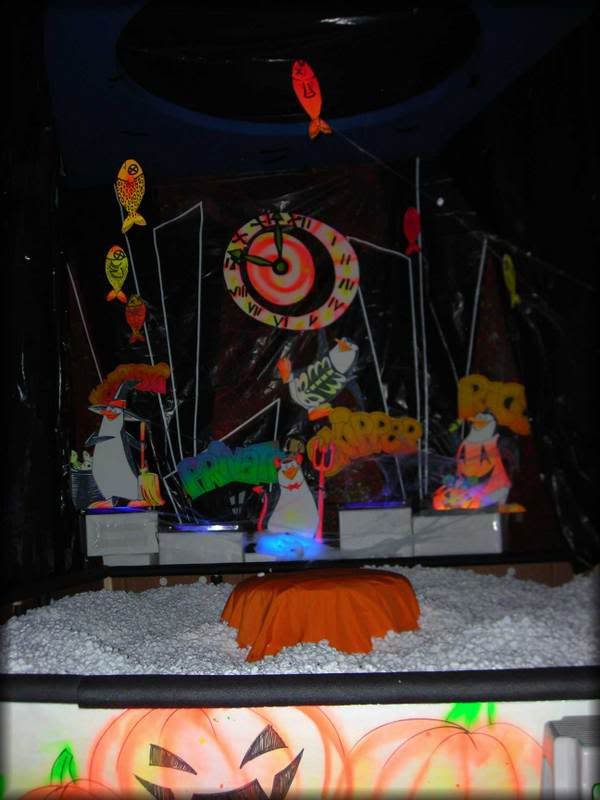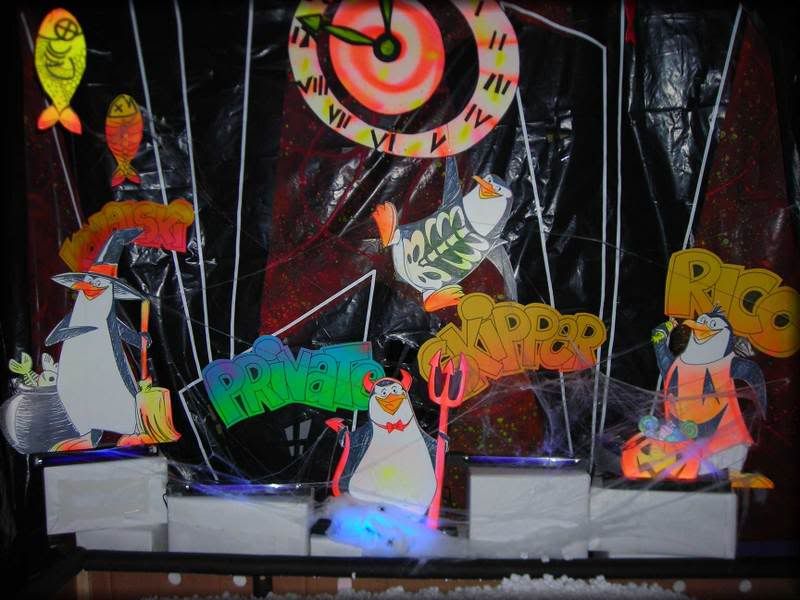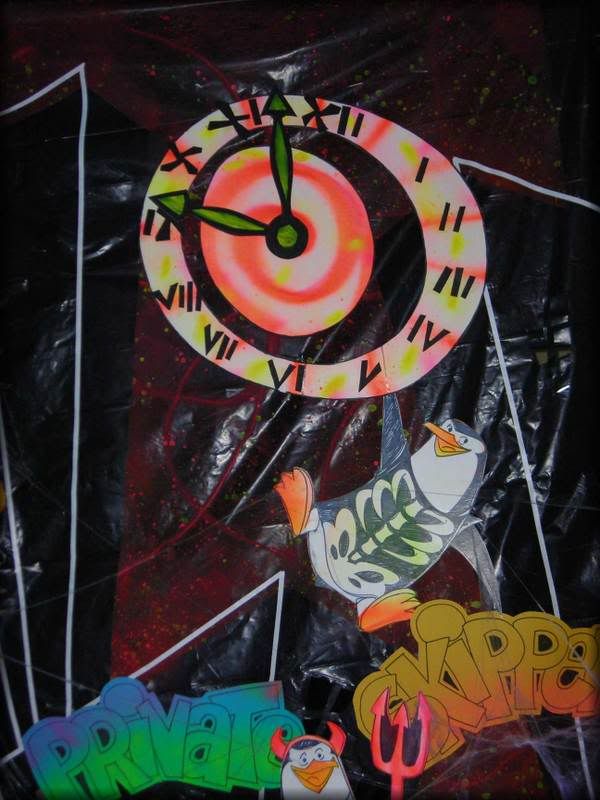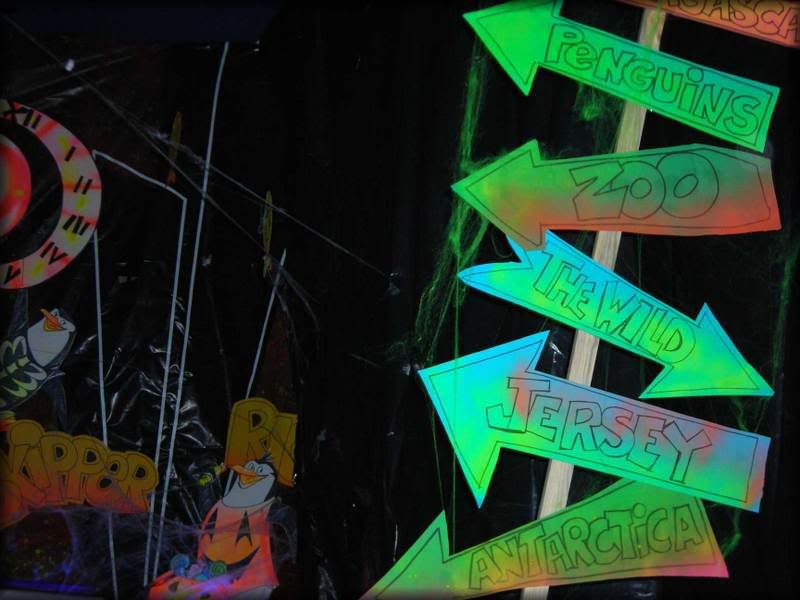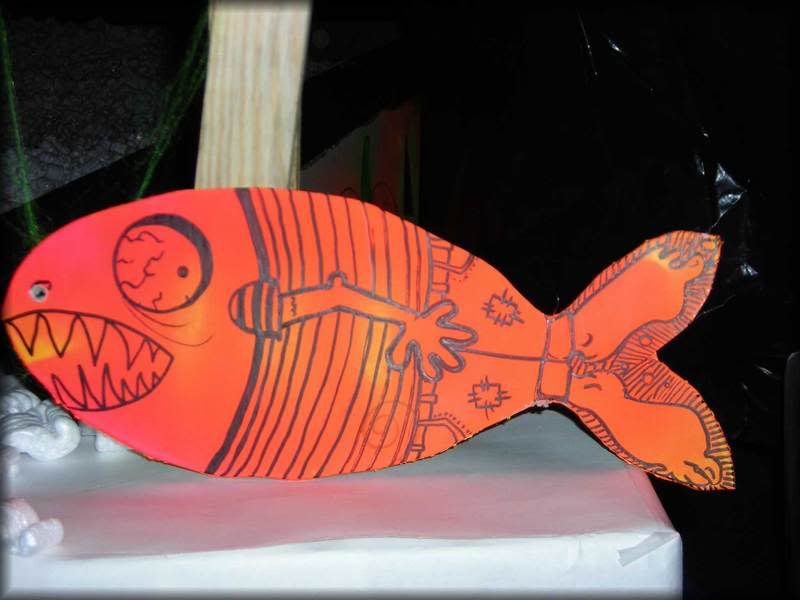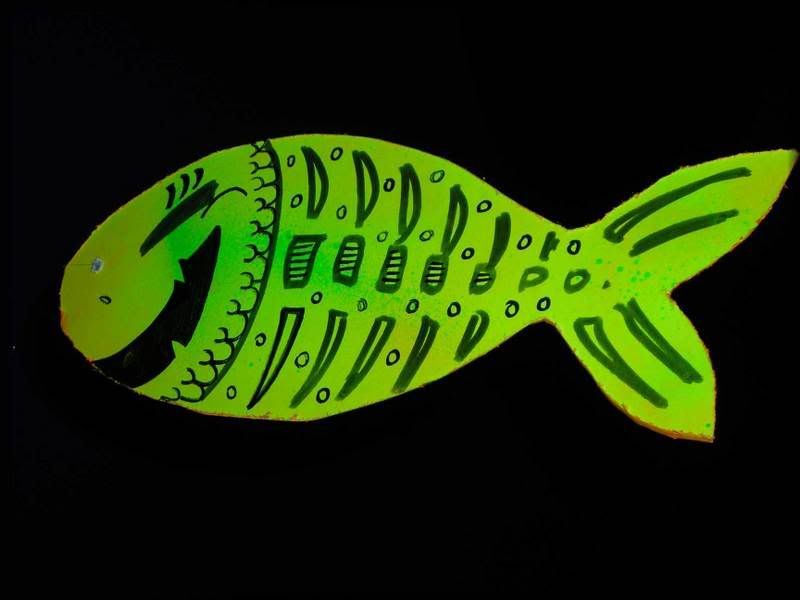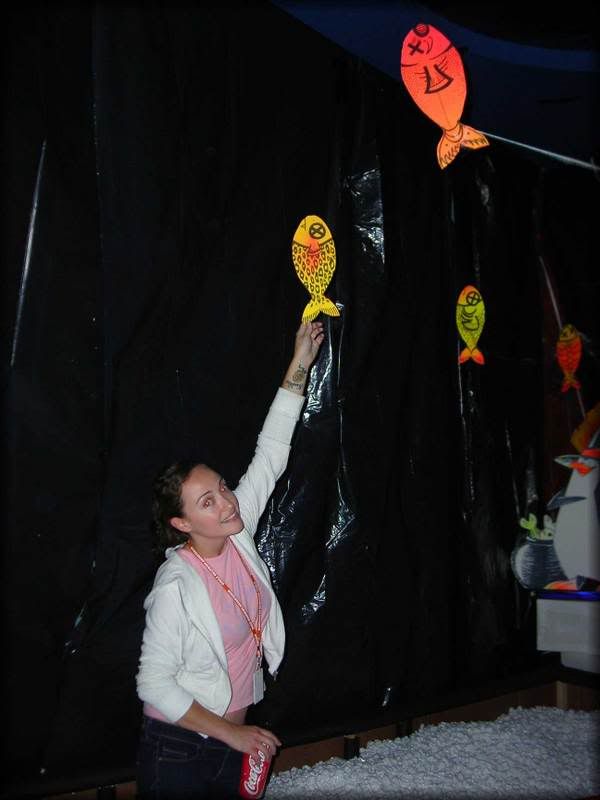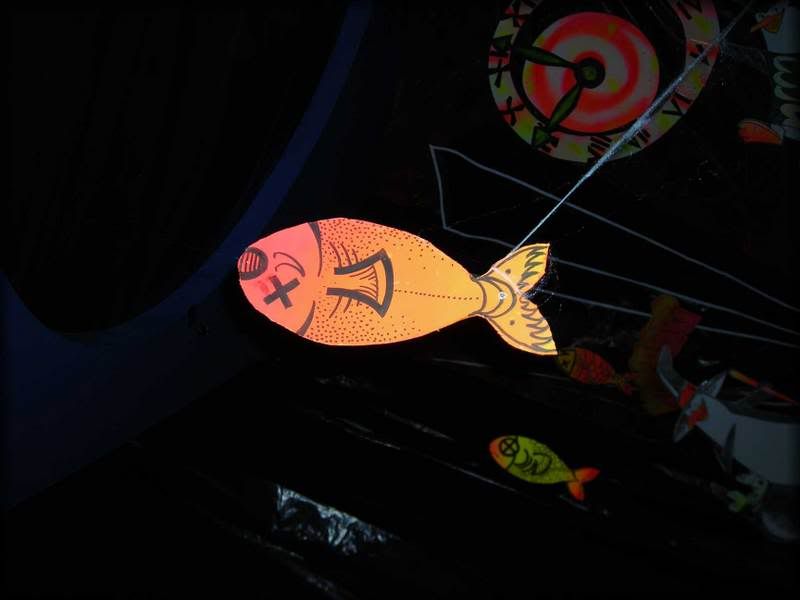 The Post Production department took me back to my childhood: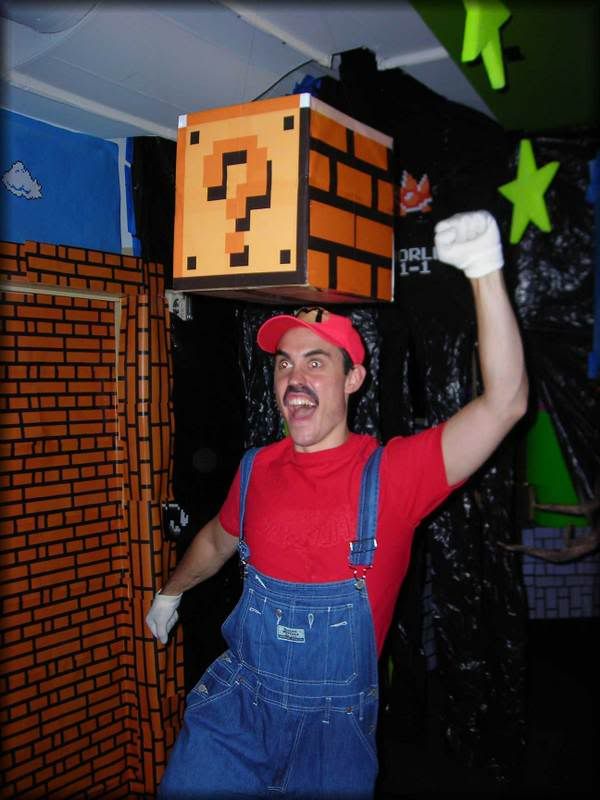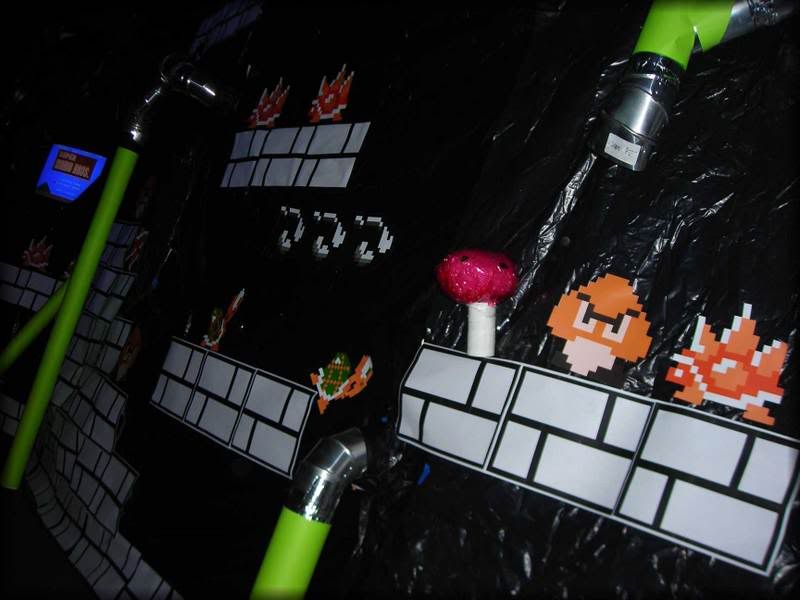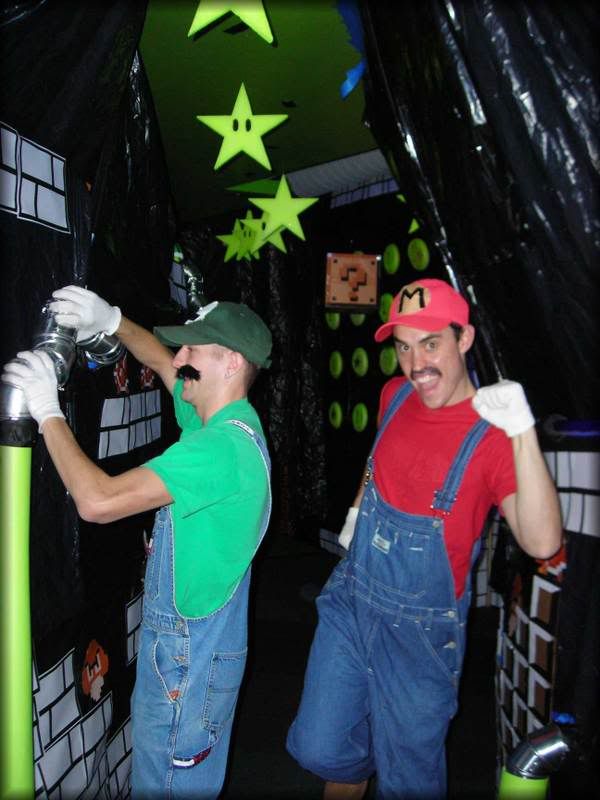 Friends in costume. Man, I love working here.
The party was kind of a dress rehearsal for the actual costume competition. (coming up later)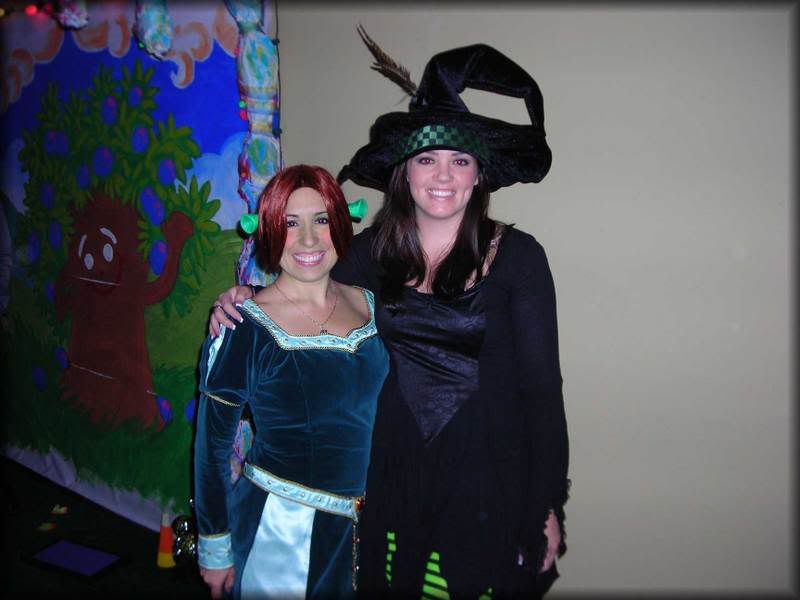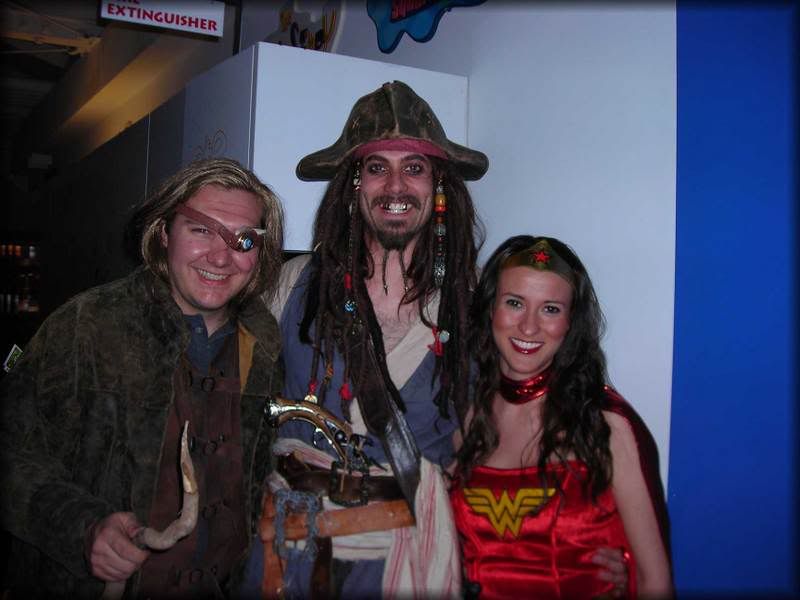 All in all, it was a great night. I can't wait till next year.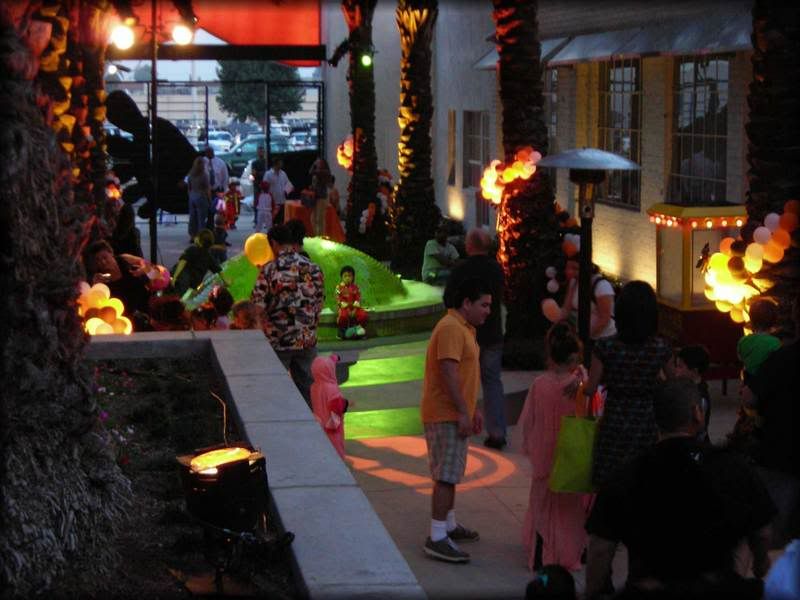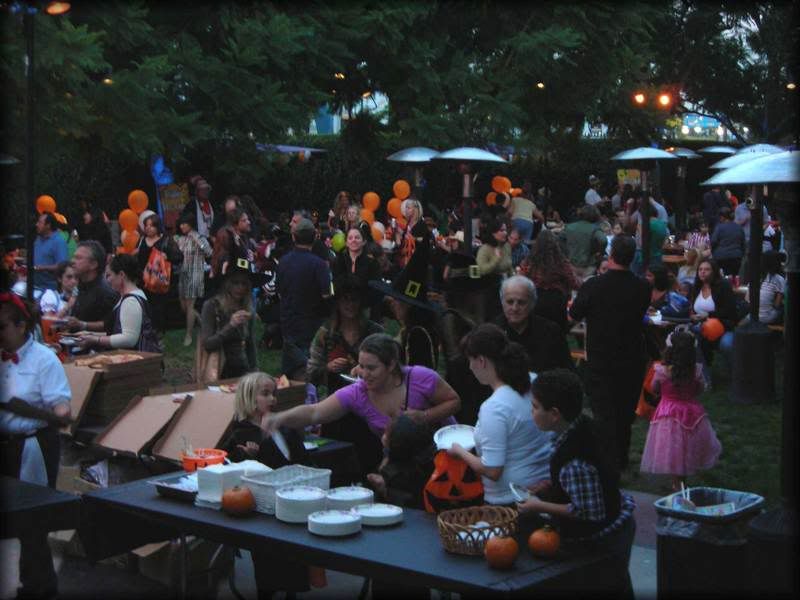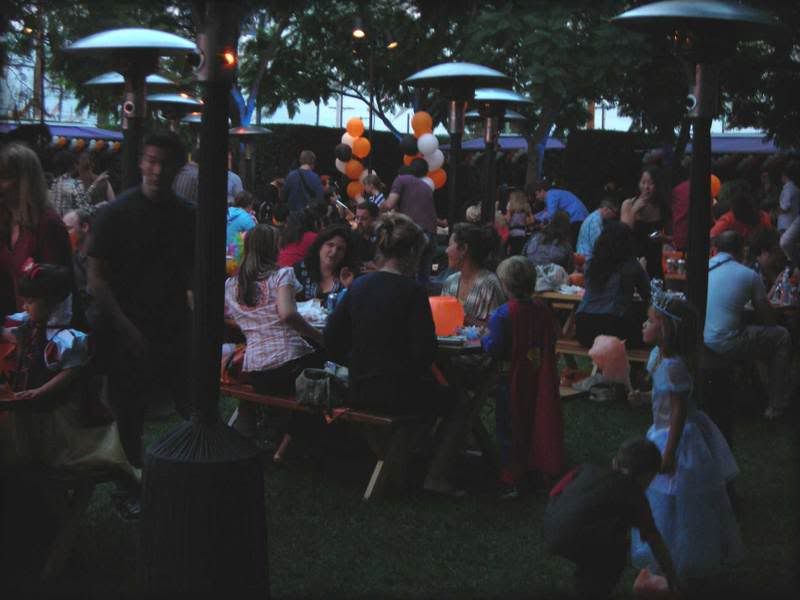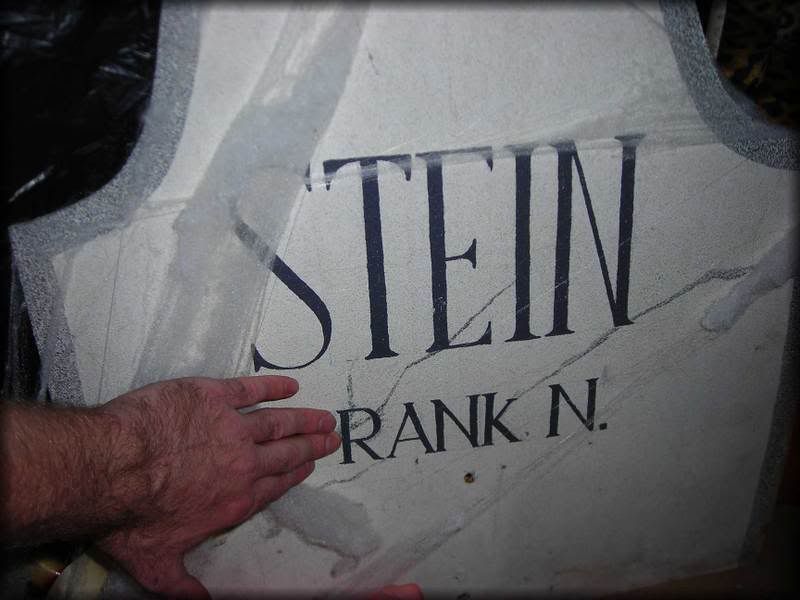 This year's costume competition was great! There were some really fantastic entries this time around.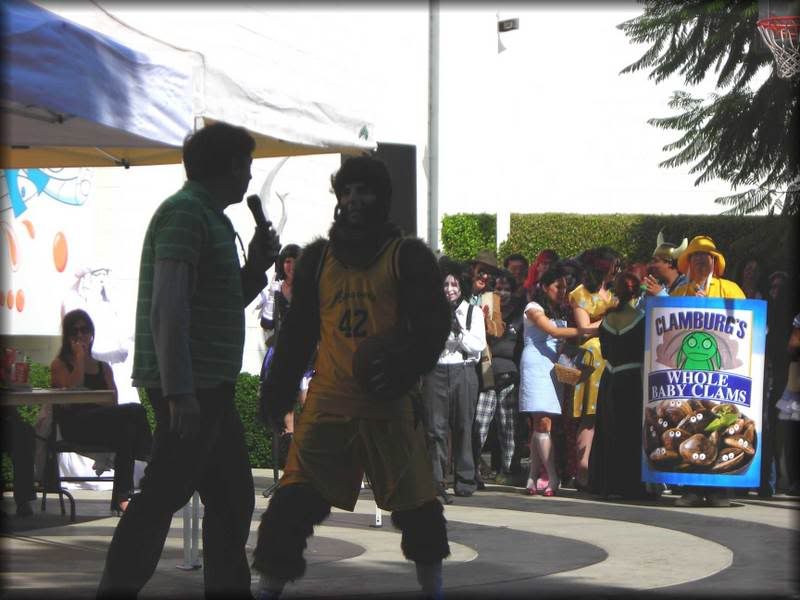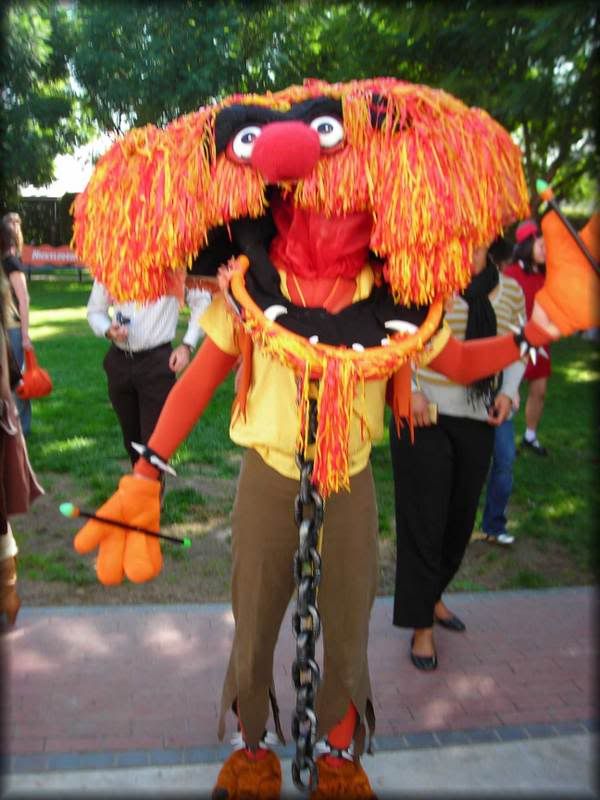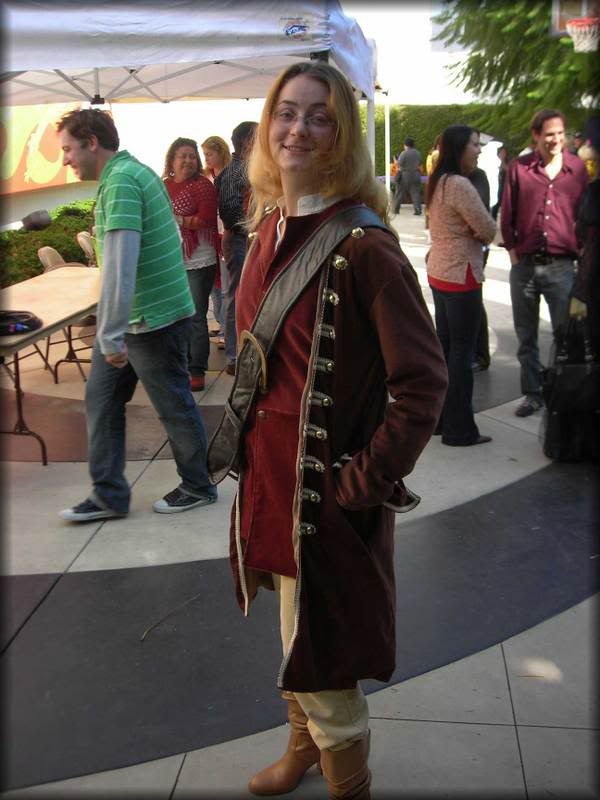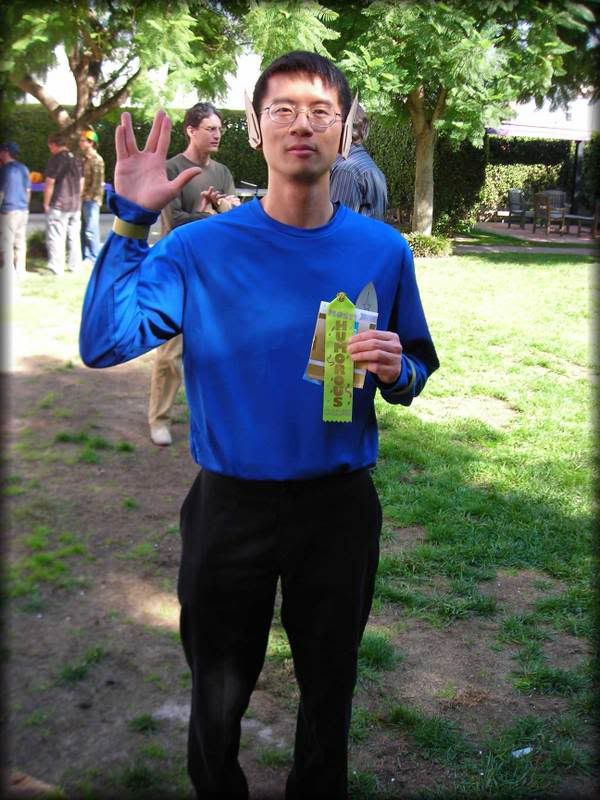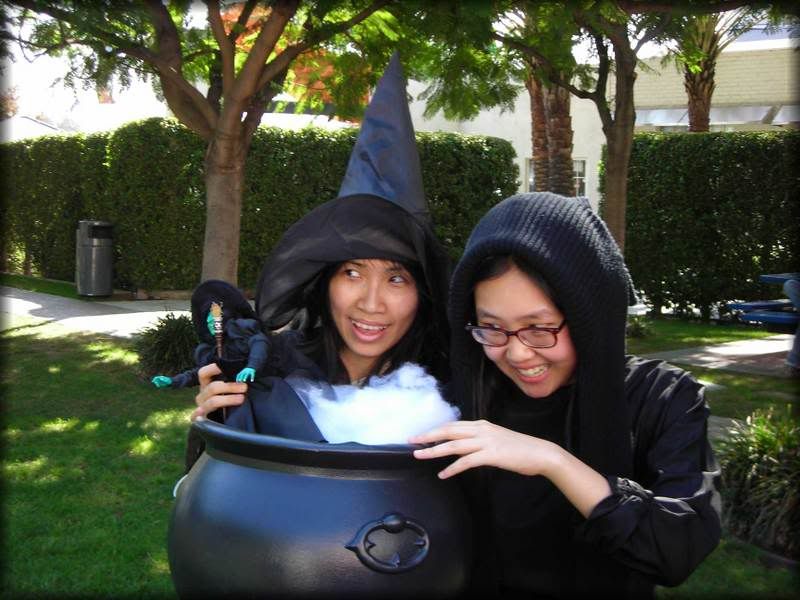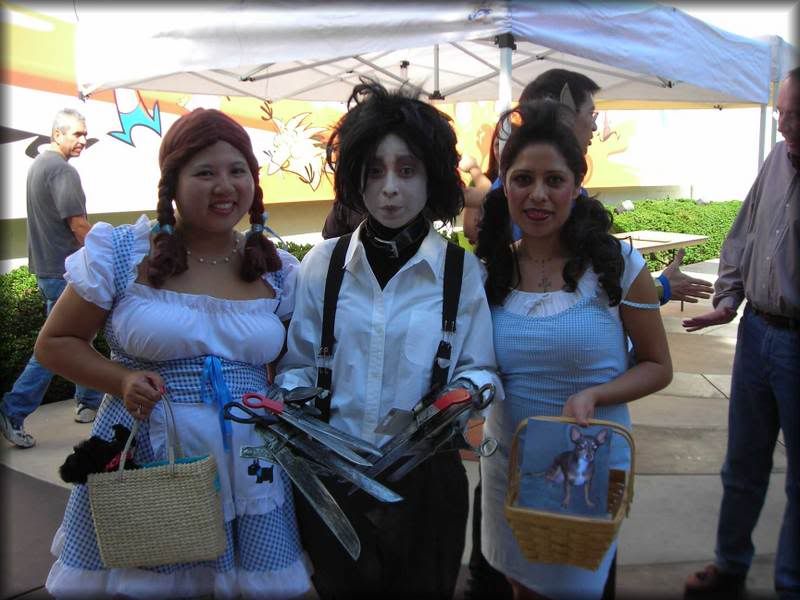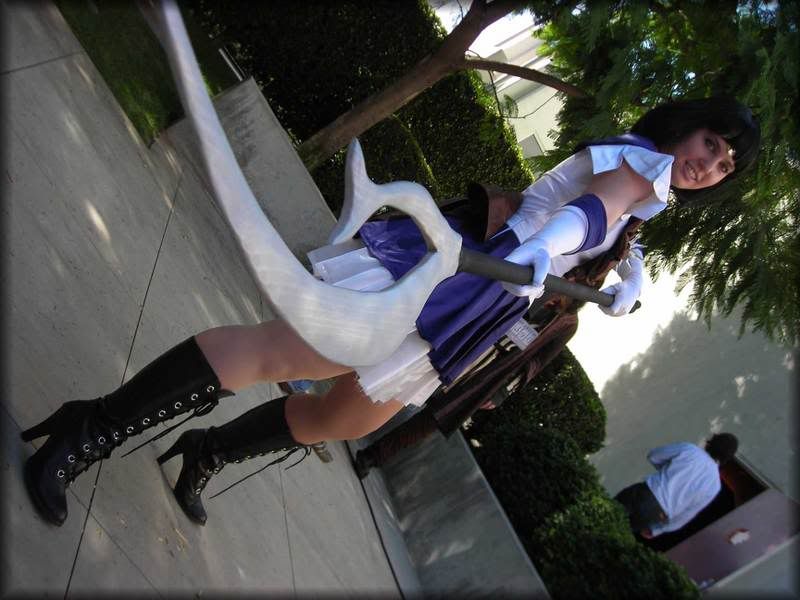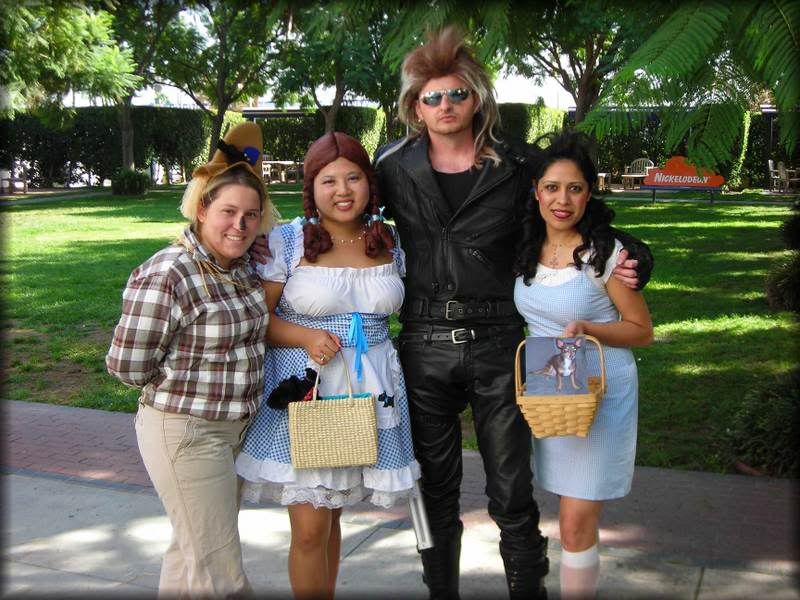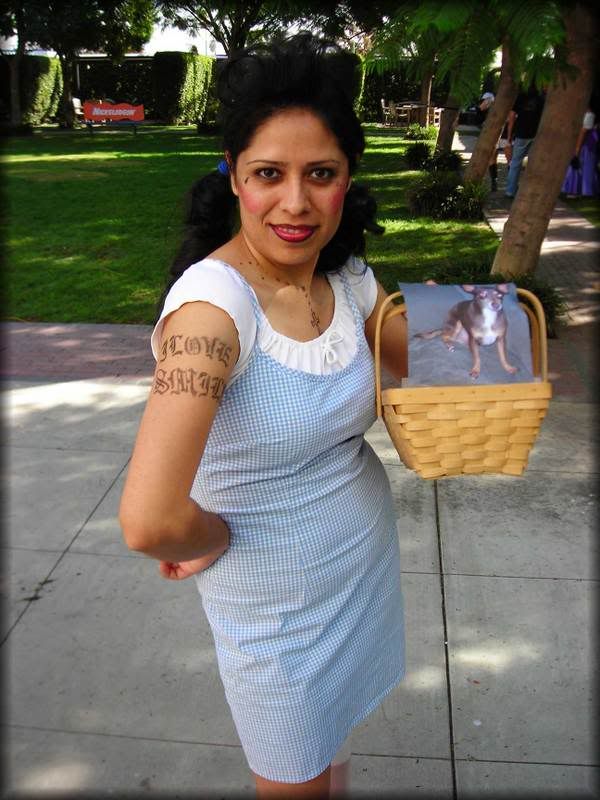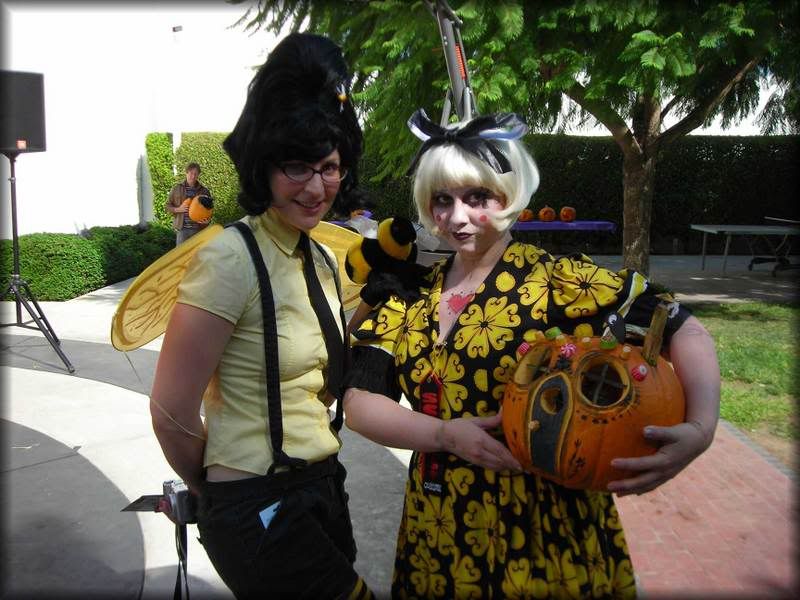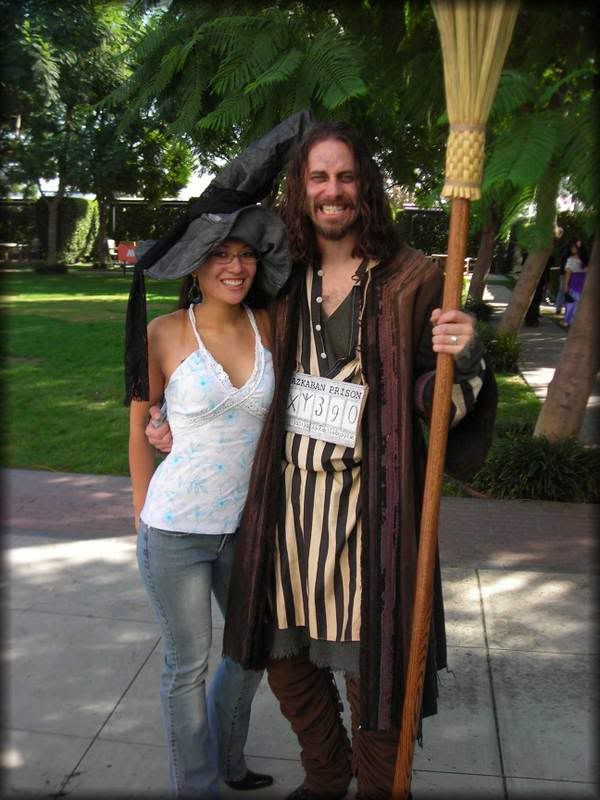 And finally, the Carnaval. Always an awesome event. This year featured the explosive return of the teen pop sensation Hansen (not quite so teen anymore) and a performance by the tone-deaf little people known as Mini-Kiss. Hell, I'd have come down just for that.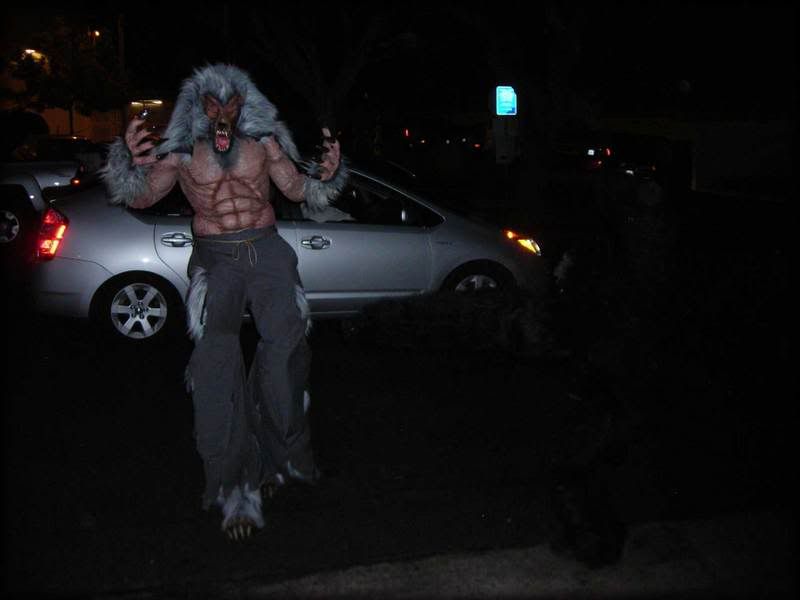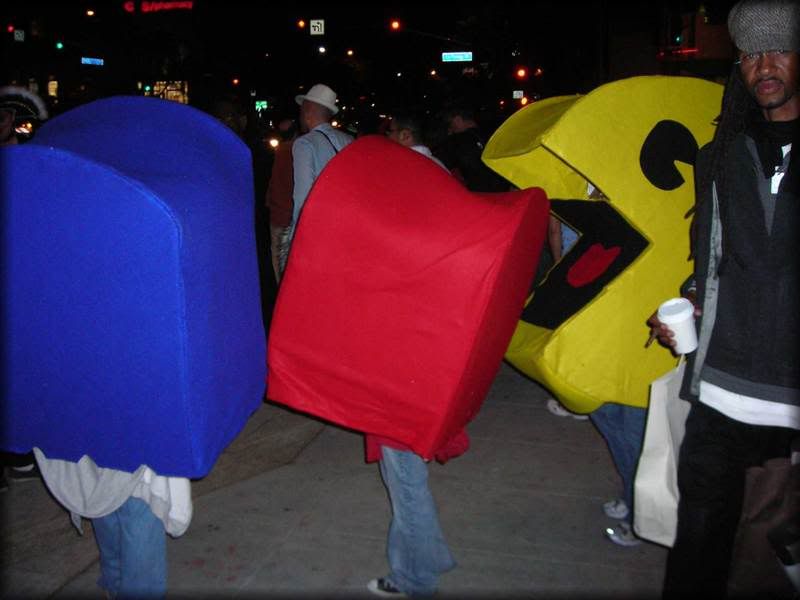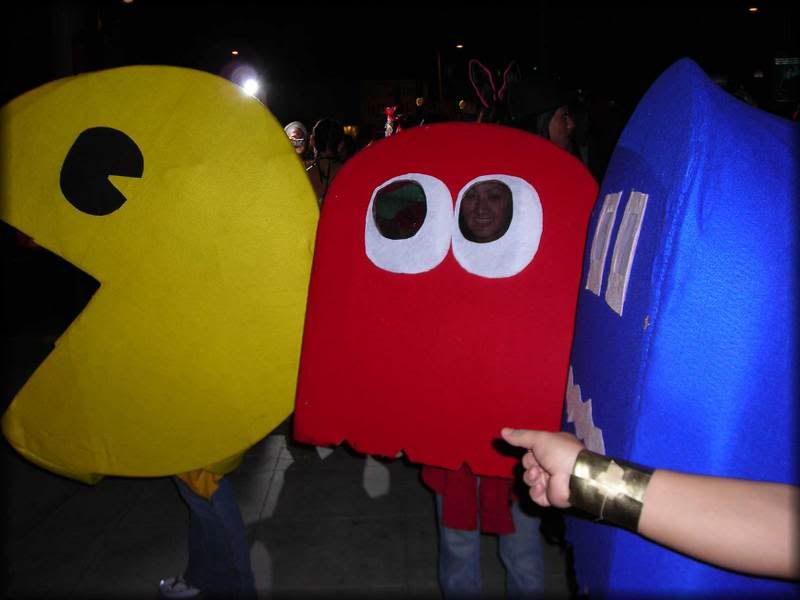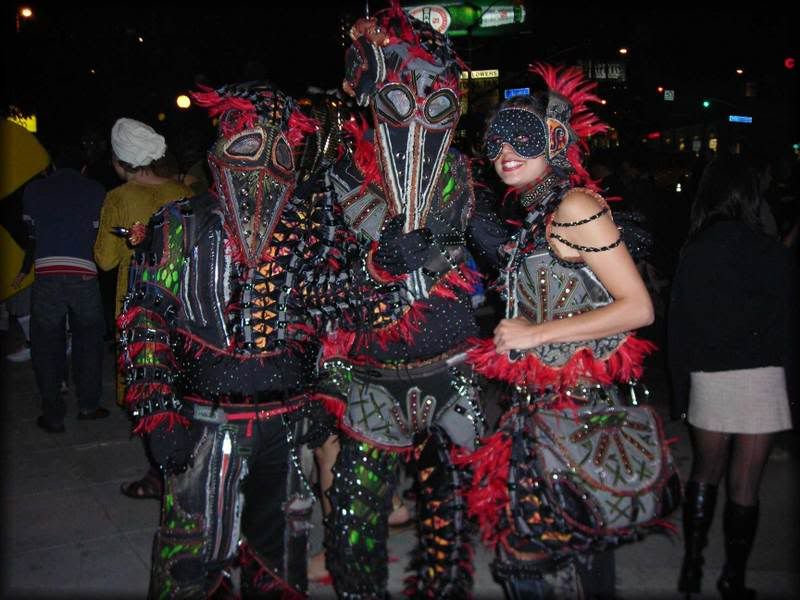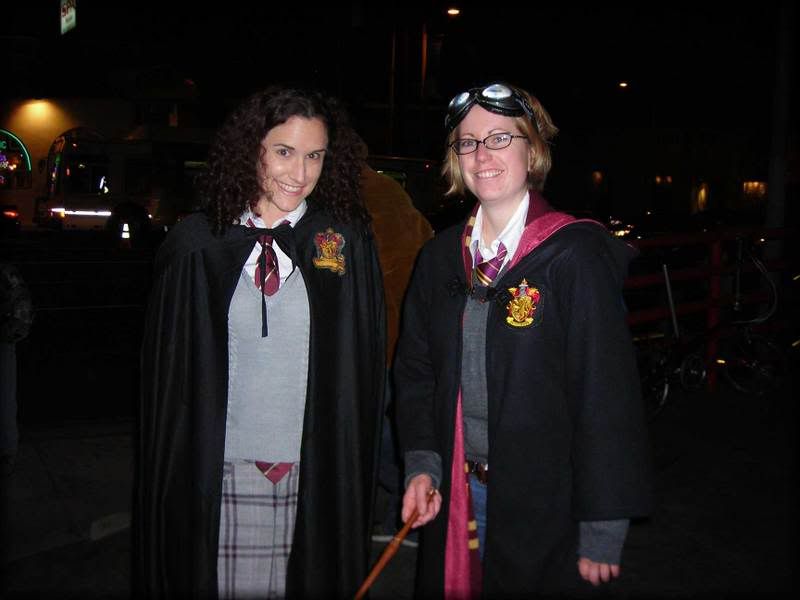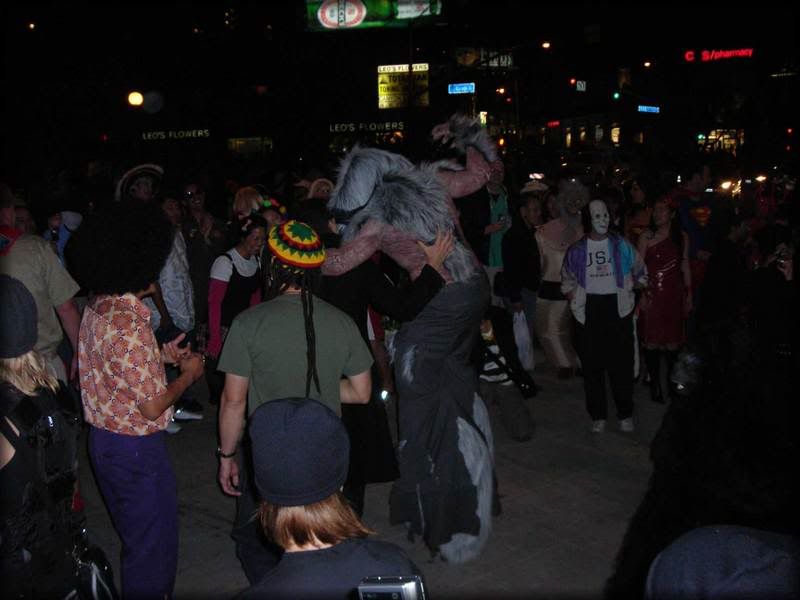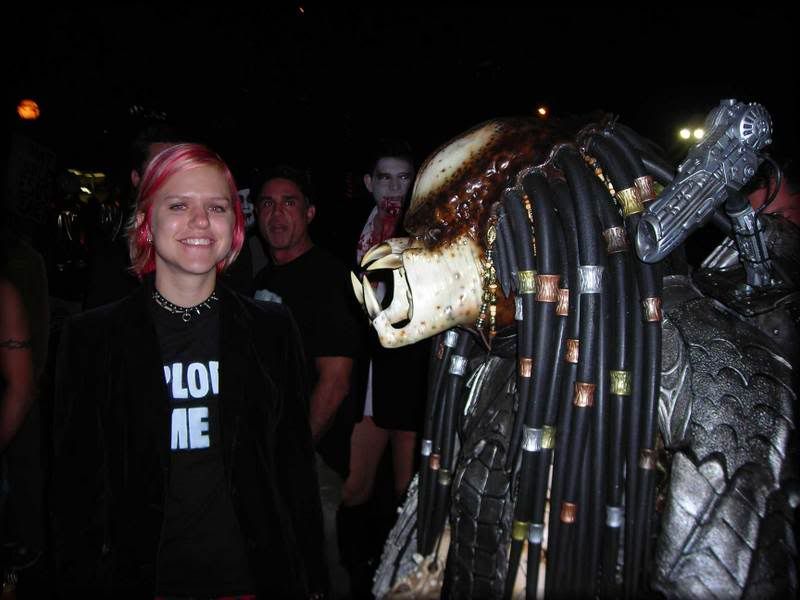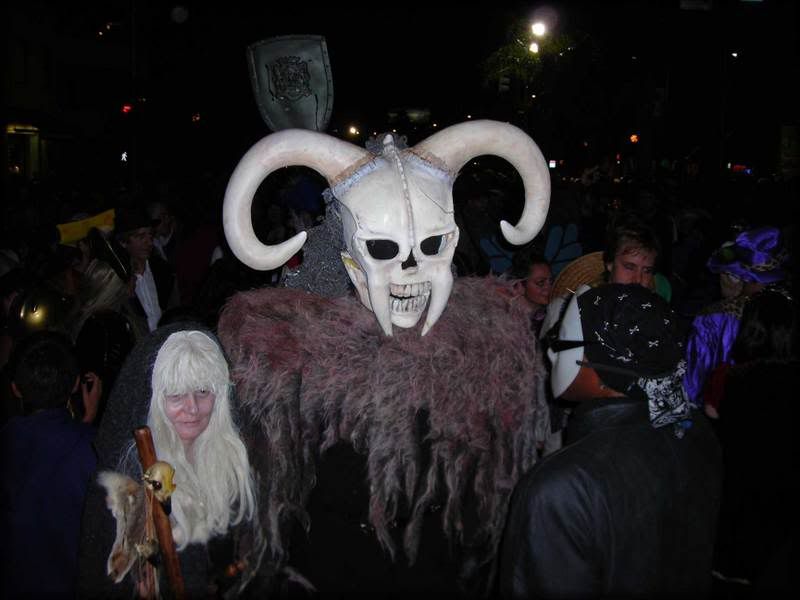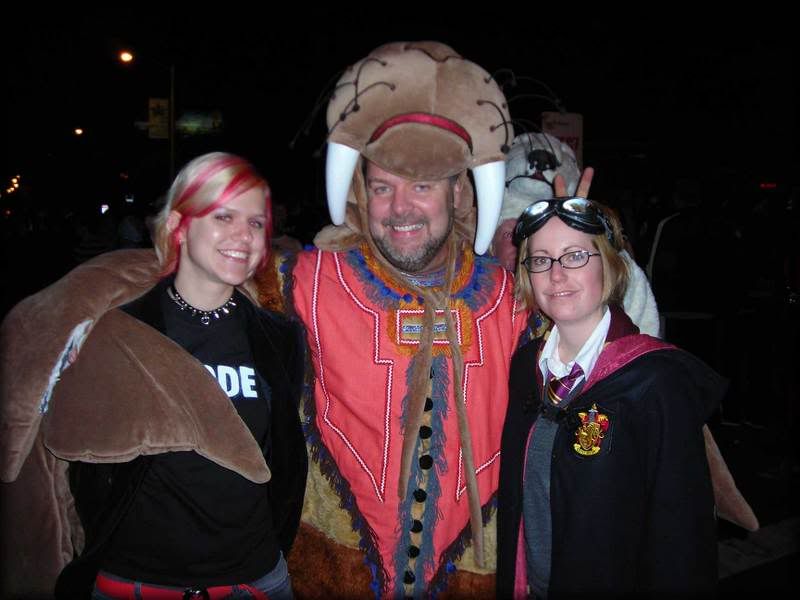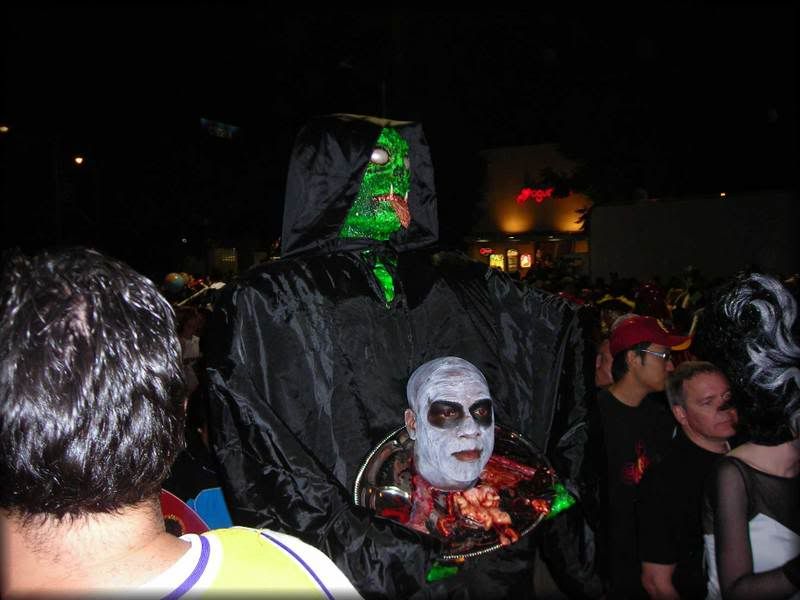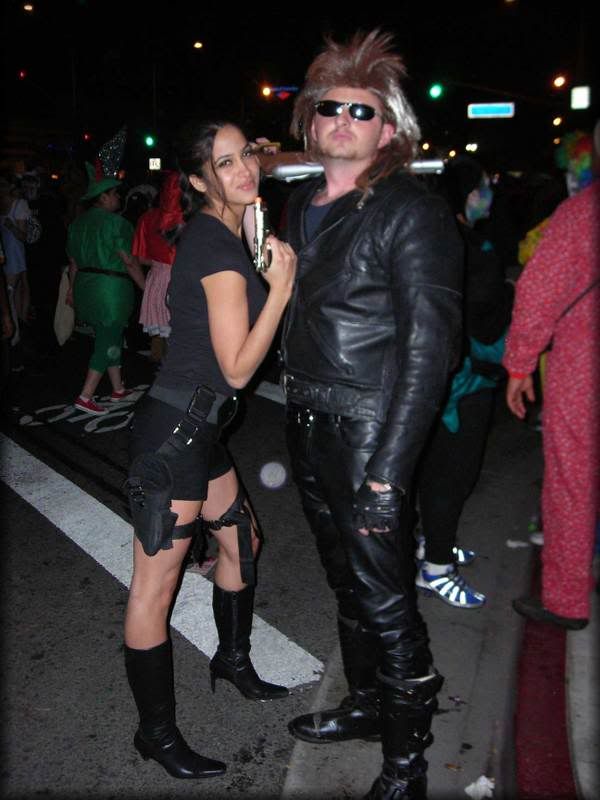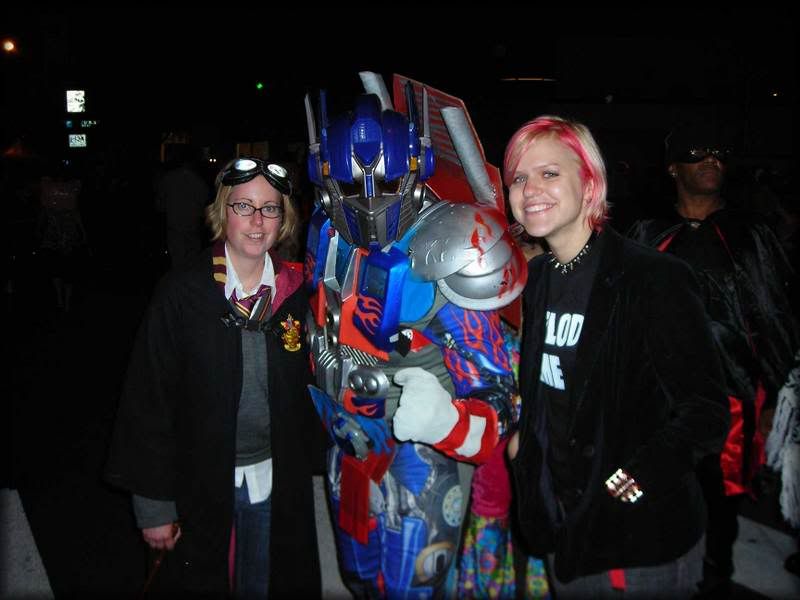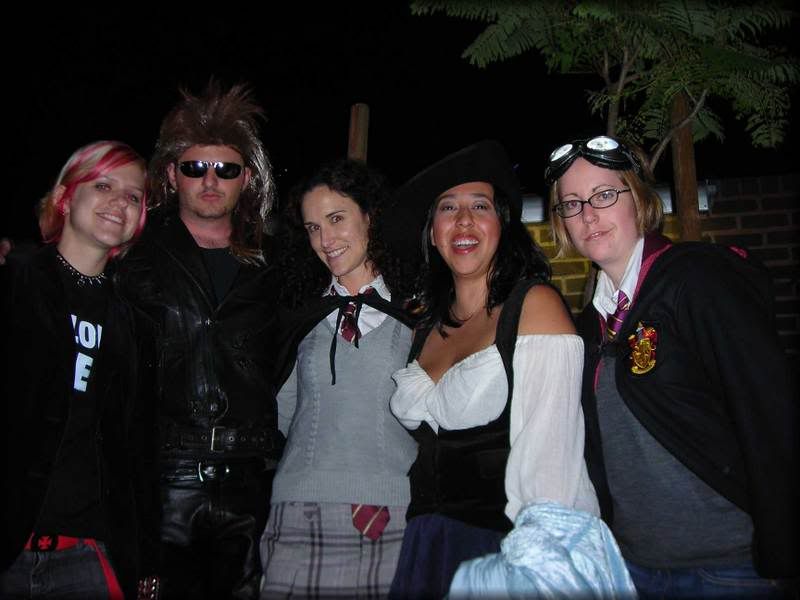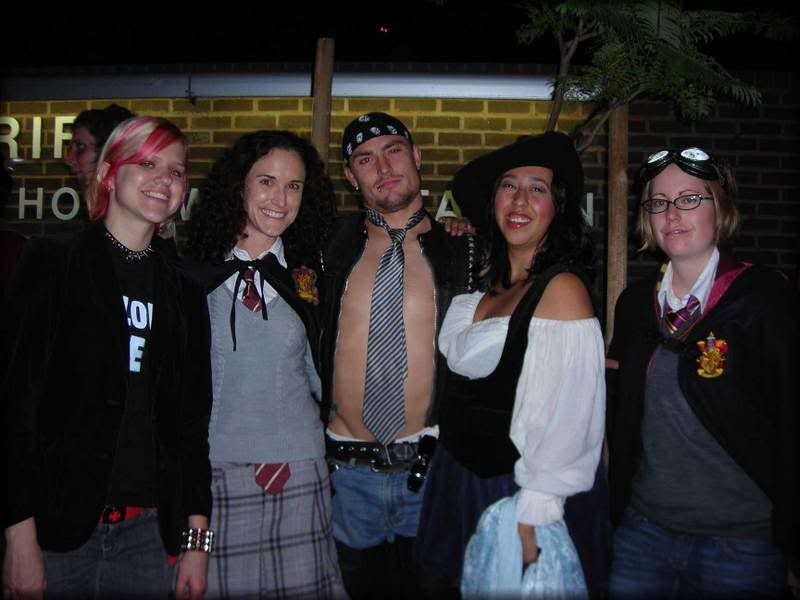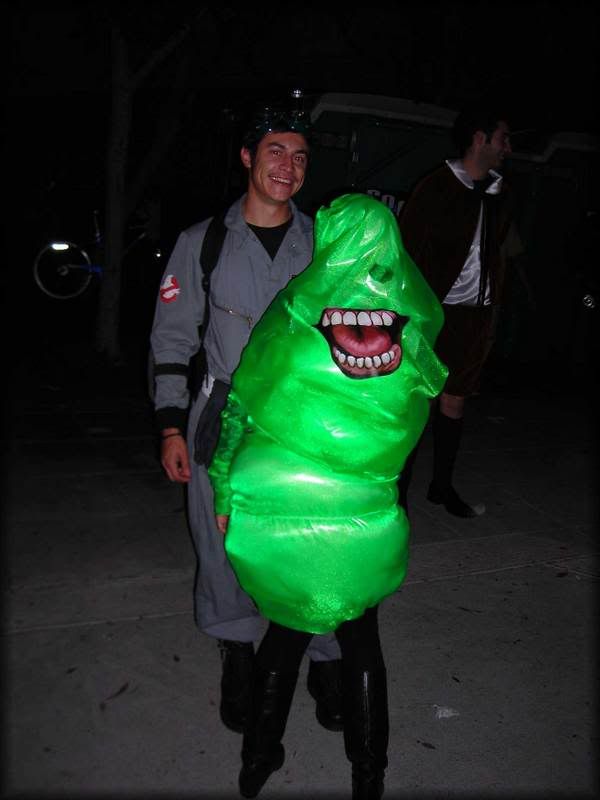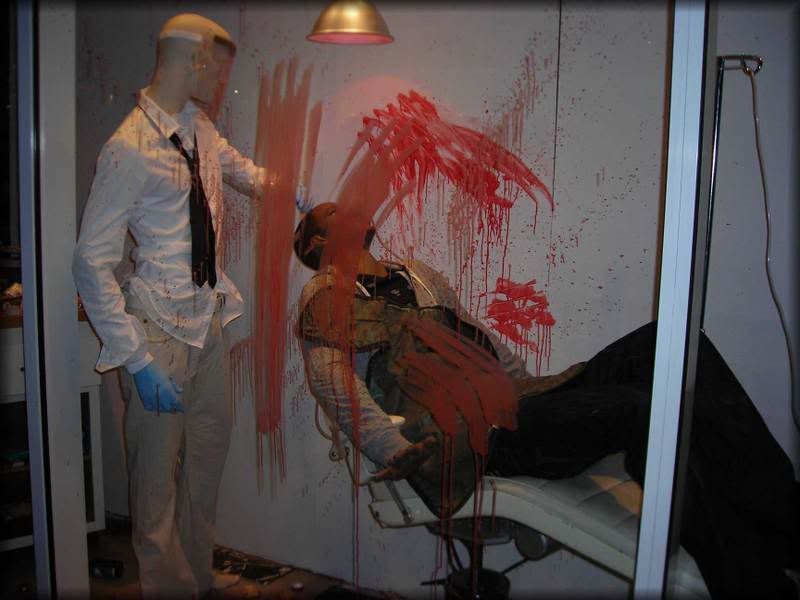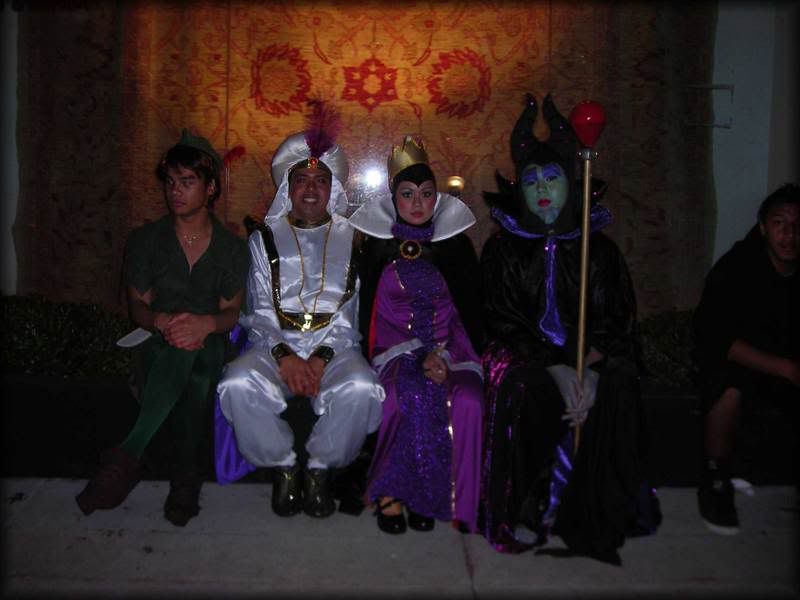 As usual, that's just a tiny fraction of all the great costumes that were out there. Next year, I'll take more pictures AND dress as a character who doesn't wear motocross boots. My feet are still angry at me.
Speaking of neglect, here's a couple pics of the thumbnails I'm working on.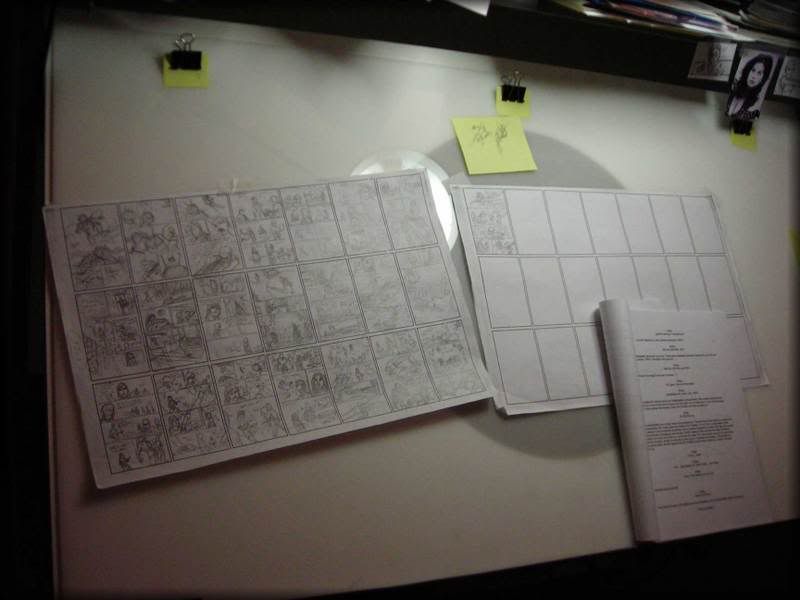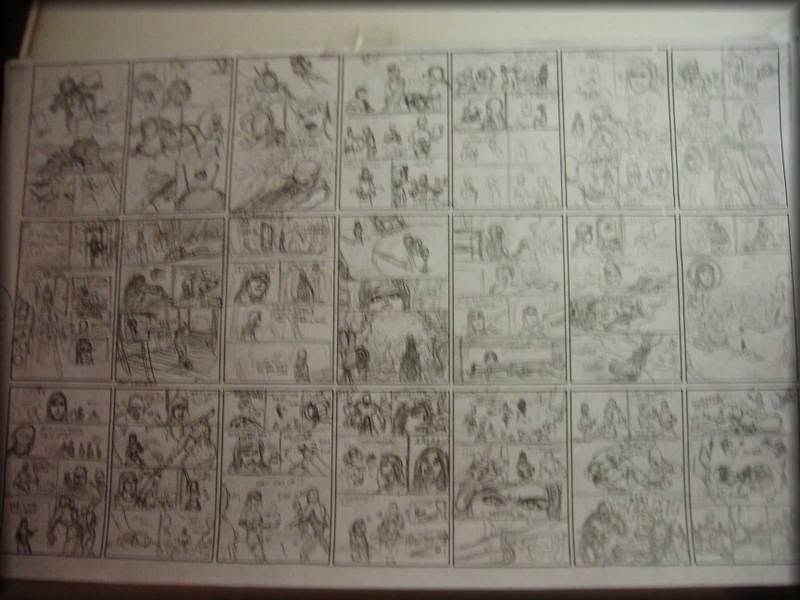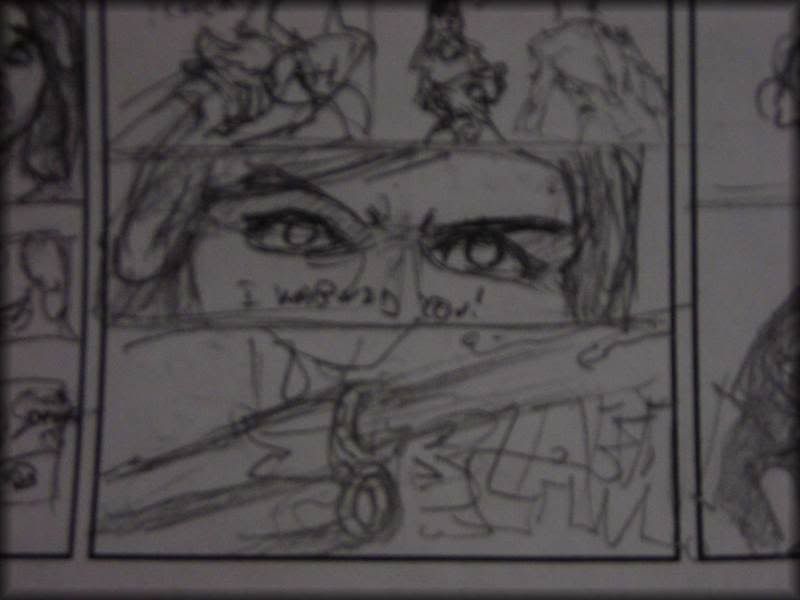 Phew... October's over. Now that the festivities are done, it's back to work on the Starlets.
Man, what a wild month!