Last Saturday was international pillow fight day!
http://www.pillowfightlosangeles.com/
The plan was to sketch these folks in action, but on the way there, I was delayed by an enormous waterslide.
Fortunately, there was still plenty happening when I arrived.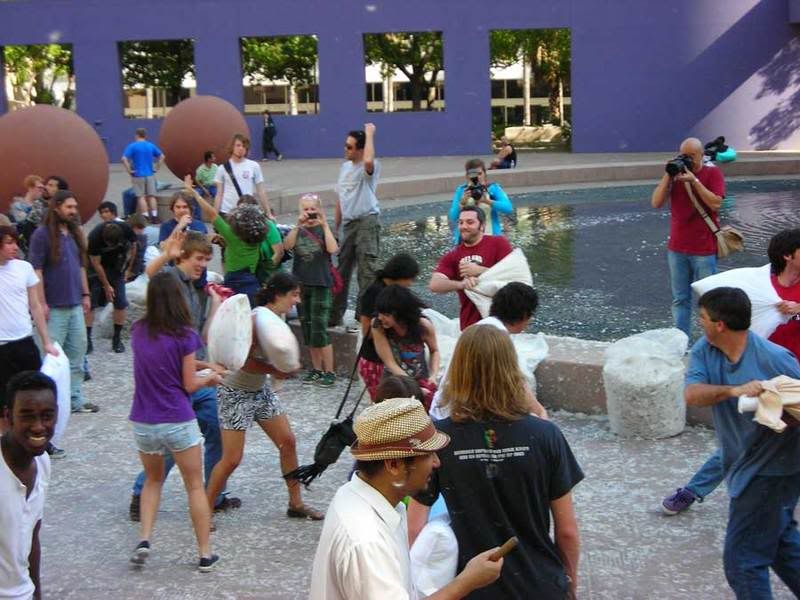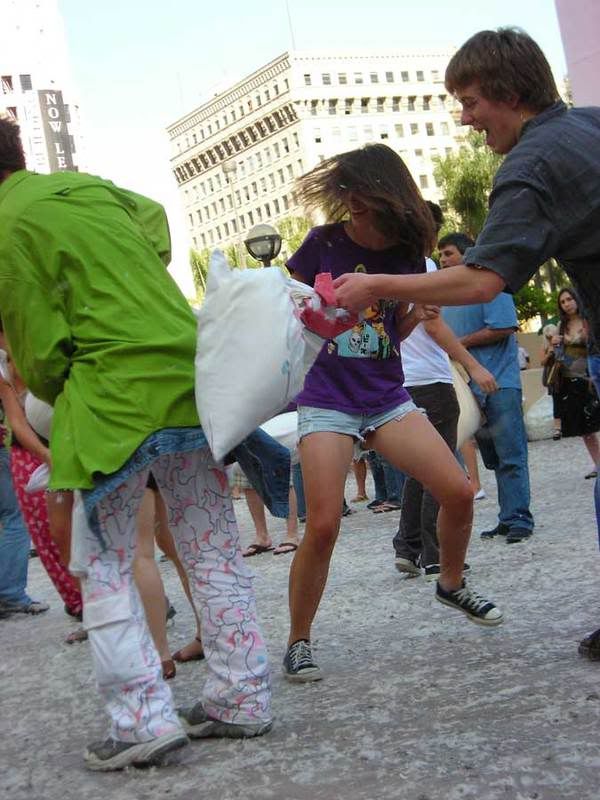 Everybody had a great time and I'm happy to report that there weren't any casualties.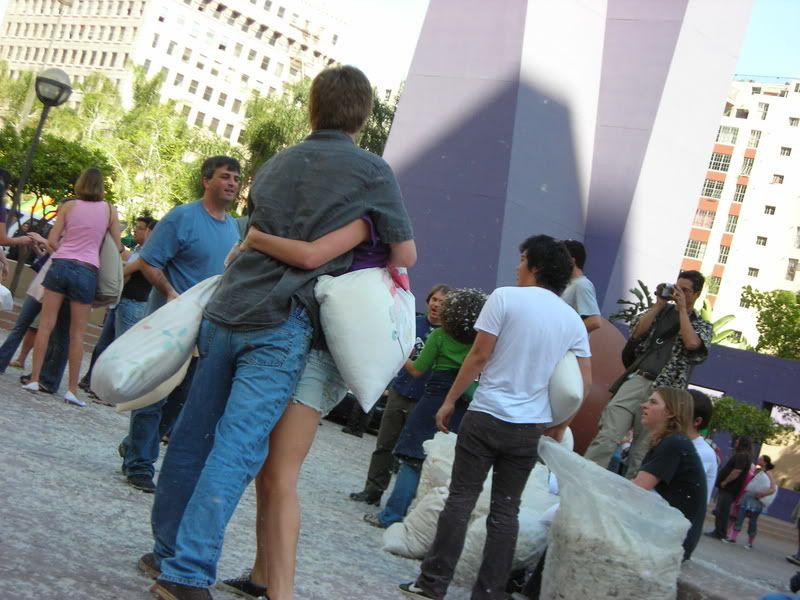 ...well, except for the pillows.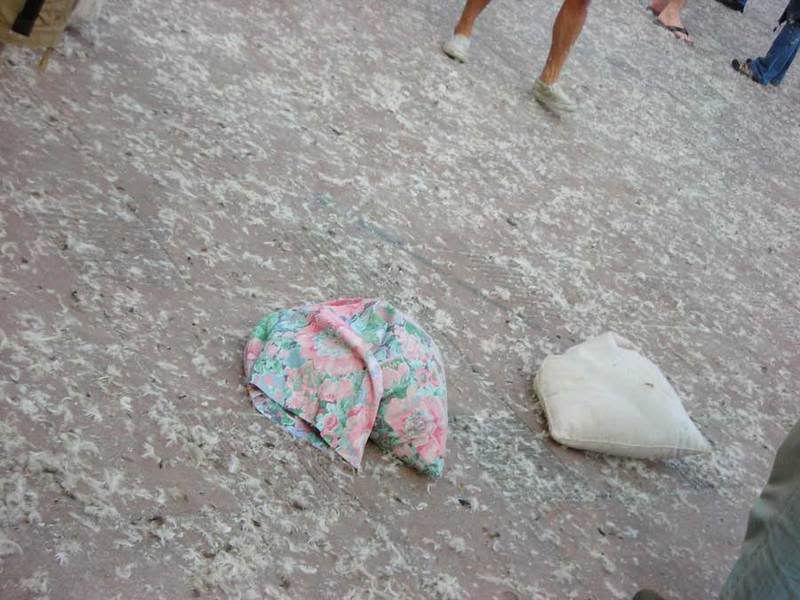 After the feathery riot was over, our group walked to a smoothie place at the base of Angel's Flight. Here's the view from a comfortable shaded chair.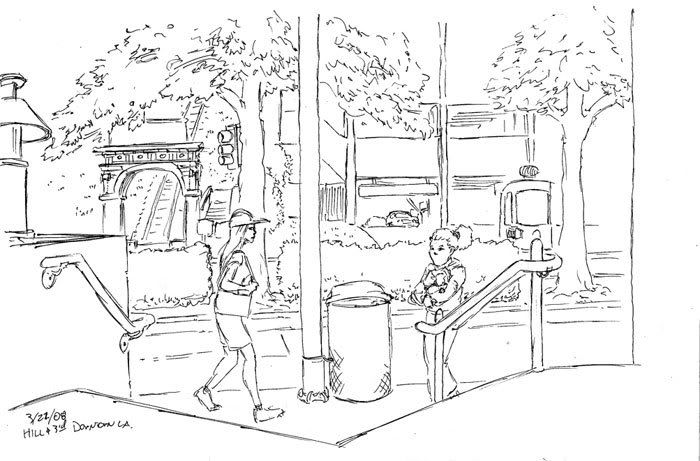 So about the slide. It was a commercial shoot for Dodge that involved well-dressed actors and an inflatable gorilla. I can't believe I'm saying it but I really want to see this commercial now.
Stumbling upon the waterslide was pretty surreal and I was really split with indecision.
'Do I stay and watch people slide down 4th street or do I travel on and watch an enormous pillow fight?'
Fortunately, I was able to choose both!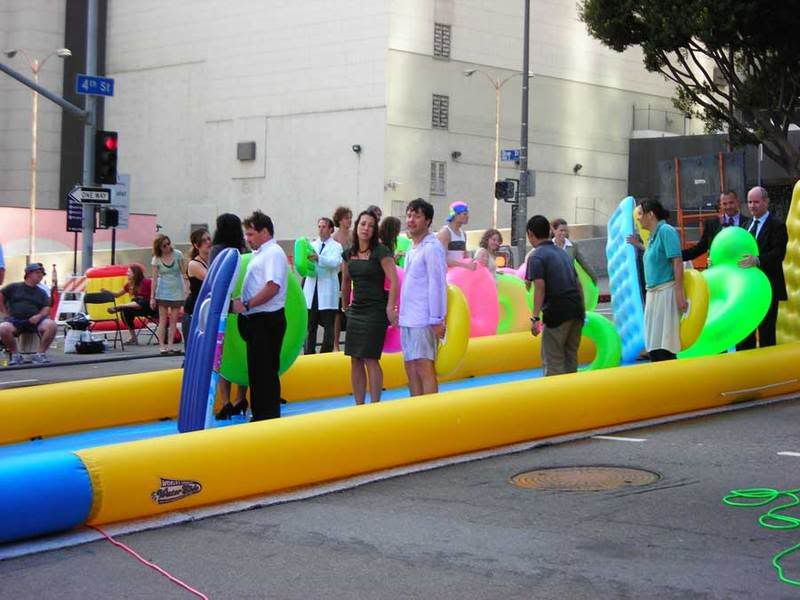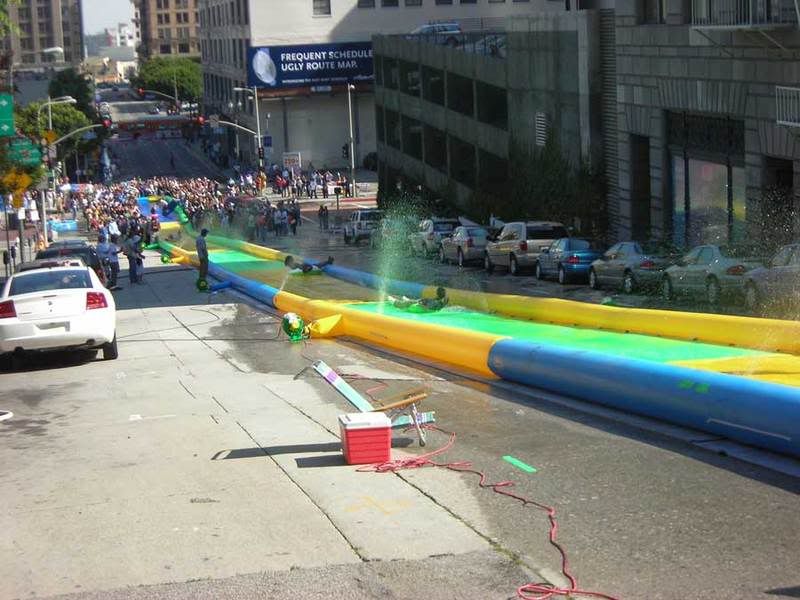 I wasn't kidding about the gorilla. This is the luckiest guy in the world.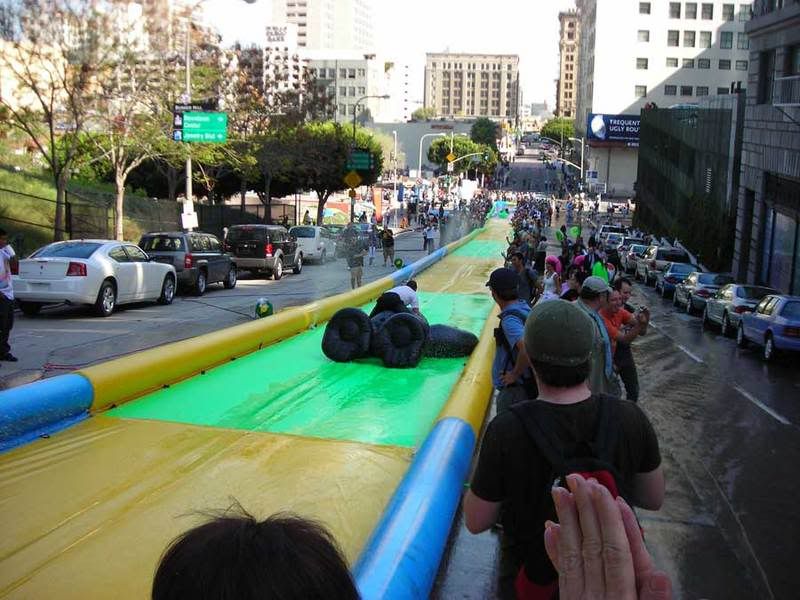 And I noticed that people are really cool when you tell them you're Peter Parker from the Daily Bugle.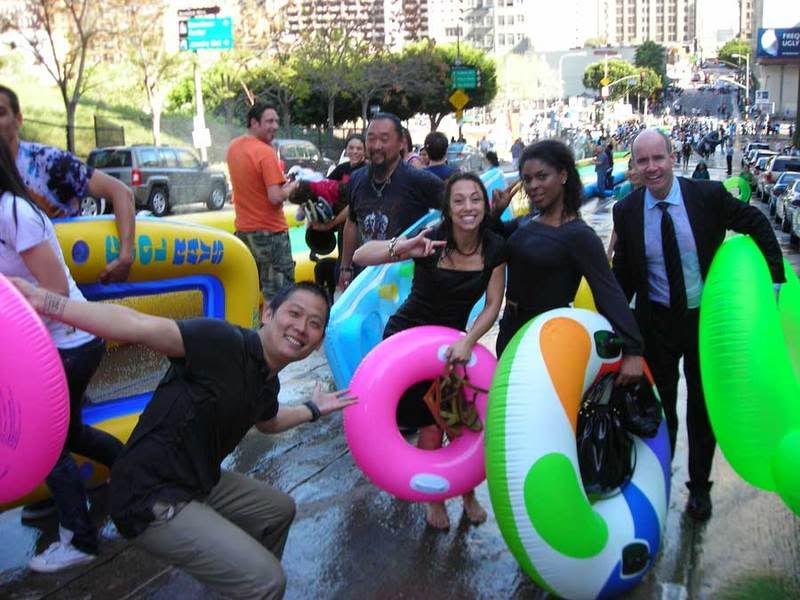 What am I going to do next weekend to top THIS?