It was an EXCELLENT weekend at the Wondercon! Thanks to everybody who came out to show their support! The book sold well, the Hard 8 crew had a fun time hanging out in San Fran (or 'Frisco, however you like), and all without a single traffic accident or decapitation! Here's some of my pictures. Check out the Hard 8 folks I'm linked to to see it from their POV.
Moscone Center South: Awesome architecture. (I think I took more pics of buildings than anything else on this trip!)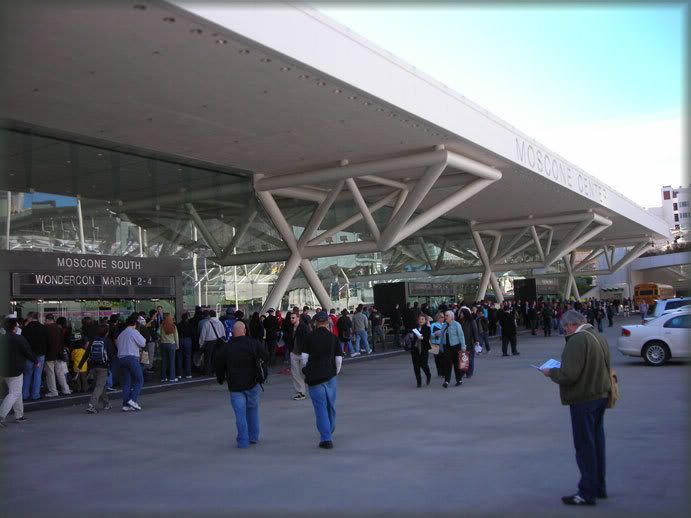 Here's the Hard 8 booth, complete with attention-grabbing casino chips. The volume 2 flyers are pin-ups donated to us by some amazing artists in France. They'll appear sans text in the pin-up section of the book.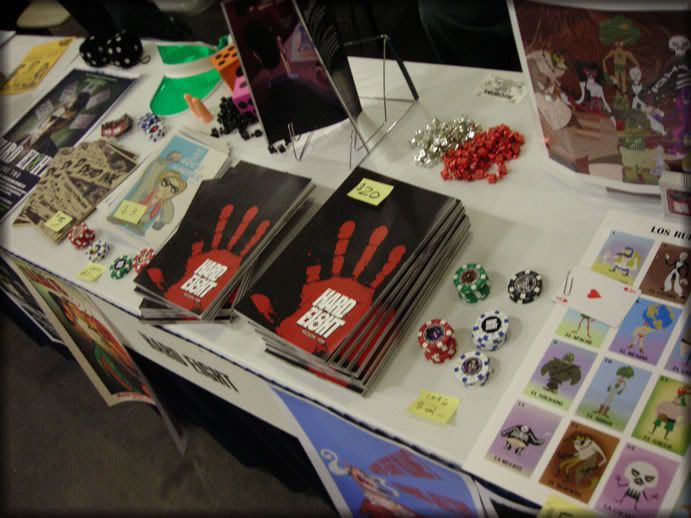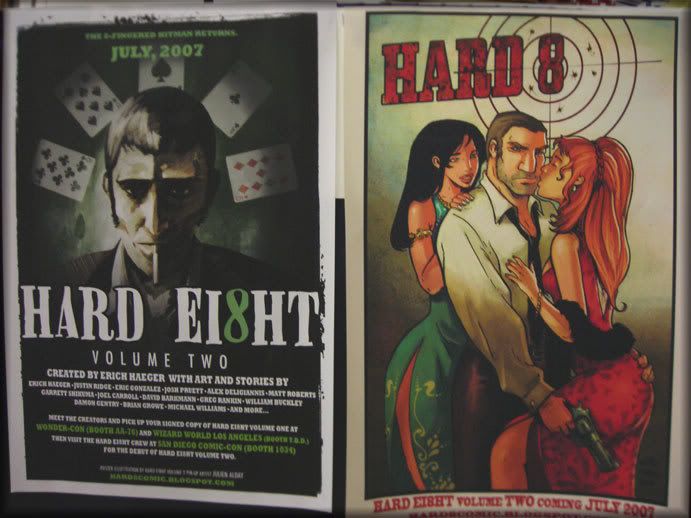 Luckily, there was a Chinese New Year parade happening! Unluckily, all my other pictures are awful. But we were able to watch the festivities as we stood in line for a GREAT chinese place. When we got inside, the waiter knew what we wanted more than we ever could. When Matt tried to order some chicken fried rice, the waiter dismissively waved his hand and shook his head in a way that said: "Don't worry: I'll hook you guys up." I've never had chinese food that tasted so good.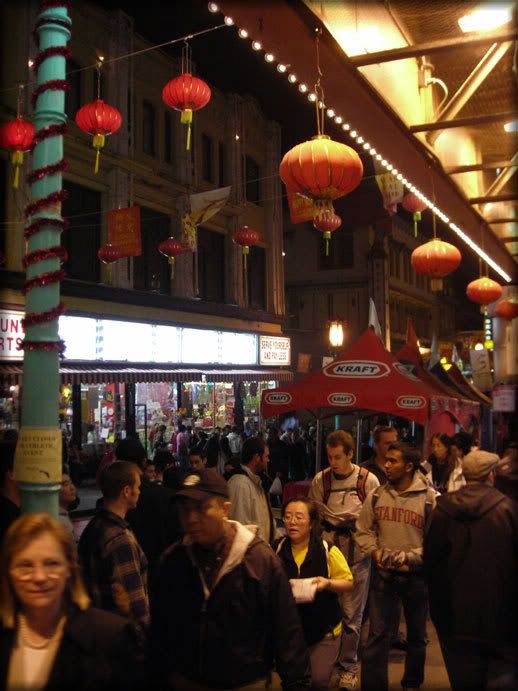 (we did NOT eat at the Kraft tent)
While at the booth, I managed to bring over some traffic by sketching. I didn't take any pictures of the freebies I did for folks, but this is the stuff I worked on to bring 'em over in the first place. They're all works in progress, so I'll be putting them up again as I finish them.
The ratio of costumed to casual attendees was rather close up there. Here's a few spirited conventioneers: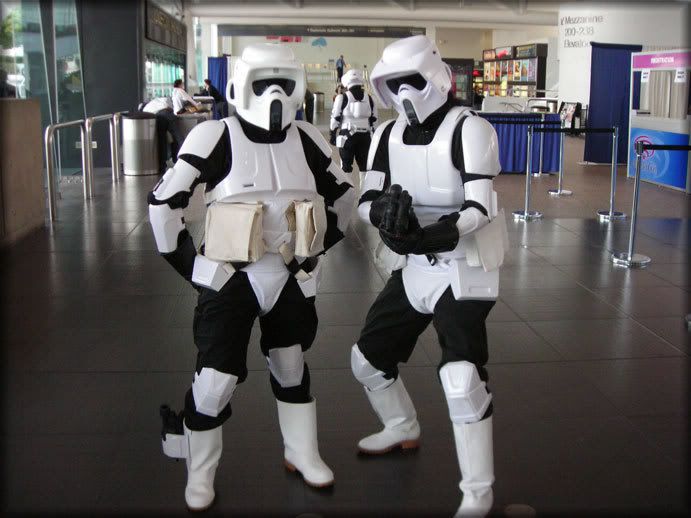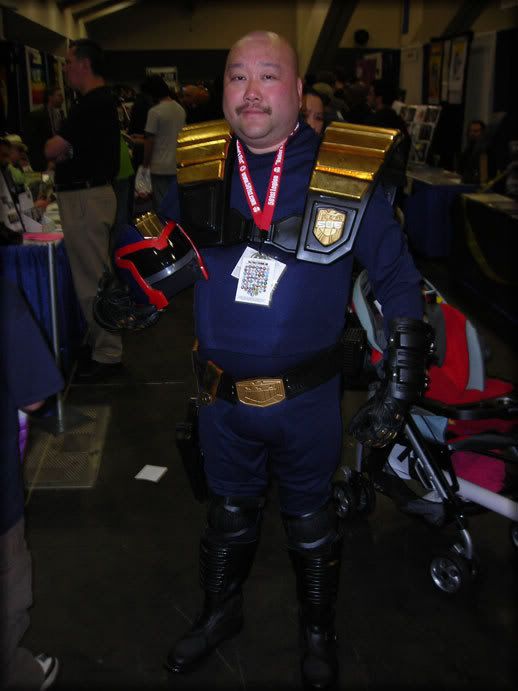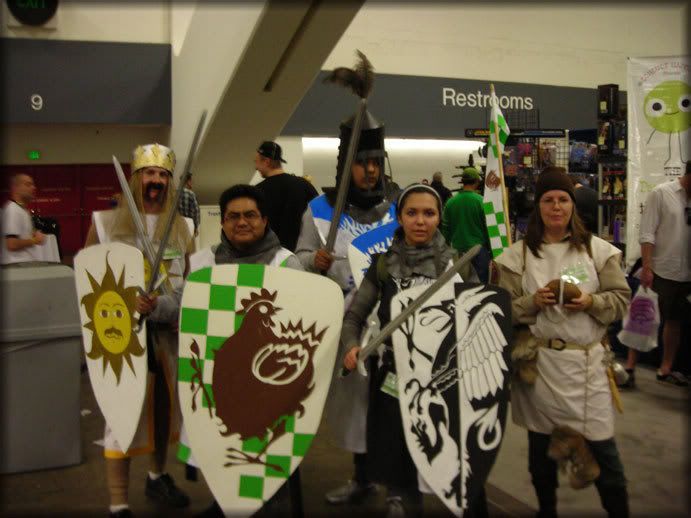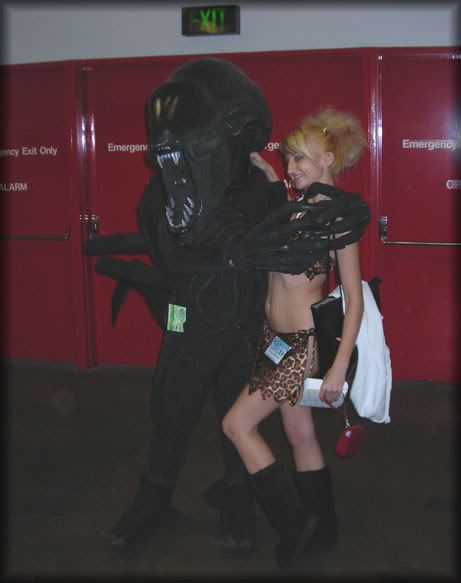 And some faces I see every day at work: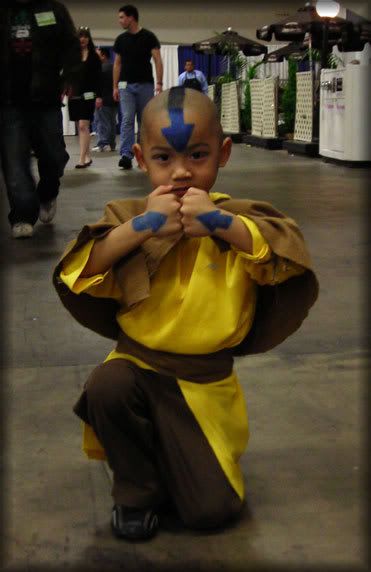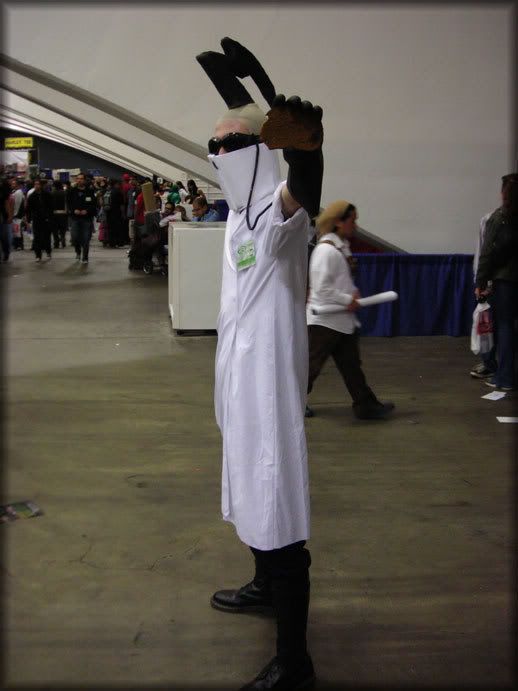 And here's the highlight of the entire trip. Arthur Adams, my favorite comic artist of all time, made a very rare appearance. I stood in line for 3 HOURS to ask him for a sketch (he took at LEAST 20 minutes for each sketch and asked for no money). When it was my turn, I asked if he'd mind drawing one of my characters. To my surprise, he agreed.
Audrey by Arthur Adams.
For almost 20 years, I've stared in wonder at this guy's craftsmanship and there he was, sketching something of mine. Surreal doesn't even BEGIN to describe what it felt like. After he was done, I carried it off like the Declaration of Independence and spent the rest of the trip in a blissful haze.
More Hard 8 stuff to come as I finish it off! Thanks for looking!