... and march quickly. February is spent.
I've been super busy lately with B-Movie Starlets, life drawing and extra classes. Here's a quick sampler of activity:
A lunchtime cafe sketch from two weeks ago. This is another visit to Romancing the Bean in downtown Burbank.
This is Java Joe's in Santa Barbara. The weather was gloomy, but there were people everywhere. ESPECIALLY in the coffee shops.
Tonal values pending on these. I want to give them a monochromatic Photoshop treatment.
Wednesday night life drawing at the Lynn Studio.
Eight bucks will get you three hours, coffee, and a very stiff drawing horse.
Mental note: Bring a cushion next time.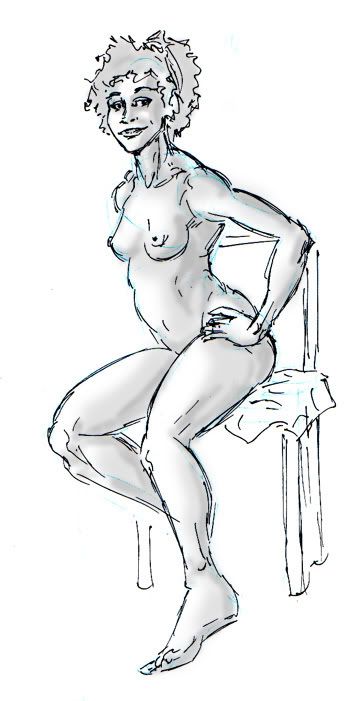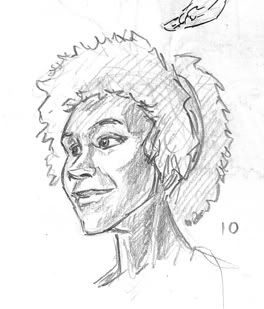 Cheers to another productive month!